The Iowa Racing and Gaming Commission released the latest revenue figures for the month of February and sportsbooks recorded the highest per day bets in the state's history. At $143 million. However, the monthly wagers took a 3.9% hit compared to January's $149.5 million in revenues. According to the regulator, sportsbooks in the state contributed $5.1 million on average per day for the 28 days in February. This represented an increase to January's 31 days that raked in an average of $4.8 million. The online revenues brought in by Iowa's online sportsbooks stood at $125.2 million. This represented 87.2% of the state's overall handle. In total, Iowa's lifetime handle climbed to $1.1 billion.
William Hill Takes the Lead in Iowa
William Hill, which was the first online sports betting operator in the state, led the market with a total of $45.2 million in wagers received on its sports betting platforms. DraftKings, which anchors the Wild Rose license together with BetRivers, accumulated a total of $38.9 million in online bets.
According to Jessica Welman, an analyst for PlayIA, William Hill continues to show the importance of early market entrance. On the other hand, Welman added that FanDuel and DraftKings are grinding hard to boost brand recognition and their return on investment is coming in pretty fast. It will be interesting to see how William Hill copes with the competition moving forward.
One of the reasons cited for the increased revenues in January and February was the elimination of in-person registration requirements earlier in January. Consequently, new customer registrations went up seven times from December to January as reported by FanDuel. As a result, in-person sports betting companies reaped $18.4 million. Ameristar II took the lead in the retail market with a total of $4.5 million wagers.
The Super Bowl in February was another key source of revenue, having contributed over $16.2 million in bets. However, some of those bets were among January's figures.

What to Expect from Iowa in March
College sports are big in Iowa and March Madness is already on. This means online gambling operators in Iowa should have strong handles this month. According to Dustin Gouker, PlayIA.com analyst, interest in betting is directly related to how local teams perform. In this case, Drake and Iowa are enjoying solid seasons and this should translate to growth in the sports betting sector. Should Drake and Iowa go the long-haul in the NCAA Tournament, sportsbooks can expect bigger boosts. Baseball is also on the horizon, with punters setting their eyes on the Cubs and Royals. But there are several midwest teams that should pique the interest of many other punters.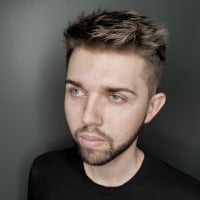 Nerijus Grenda is a prolific contributor to the GoodLuckMate site. With a deep understanding of the online casino industry, gained from his own experience as an avid player, he offers valuable insights on what sets the best casinos apart from the rest. As a writer, Nerijus shares his expertise through expert analysis and thoughtful commentary on various topics related to online gambling, including casino reviews, game guides and industry trends.