Some things just keep getting bigger and bigger! And we are not talking about fast-food meals and cars, but Kindred Group Plc! Kindred Group scored a deal and bought the remaining outstanding shares of Relax Gaming. The Group owned more than 30% of the shares, before purchasing the remaining 66.6%. Once the financial part is completed, Kindred will have full ownership over the popular provider. The deal, worth an astonishing €320 million (enterprise value), is the grand finale of the Kindred investments brand that started in 2013. Kindred lists the increase of focus and control of the product as the main reason for the acquisition.
Initial Consideration of €80 Million
Acquiring another company is far more complicated than paying for a new shirt at H&M. This case is no exception! Kindred will first pay the initial consideration of €80 million, to be settled in cash upon completion and on a debt-free basis. However, this is not where the financial part ends. The Group will also pay the additional €113 million in 2022 and 2023. However, this will happen only if Relax Gaming reaches certain earning goals. It seems that the guys at Relax still have a lot of work to do!
Henrik Tjärnström, CEO at Kindred Group, described Relax Gaming as "rapidly growing". He also said it is a product with a high-quality portfolio. Ownership over such a brand gives Kindred more control over the products the content supplier offers. This includes casino, poker, and bingo entertainment. Furthermore, it allows the company to reach long-term goals. One of the most important goals is to focus on "product differentiation" and a better user experience.

Relax Gaming Expects Further Development
Relax Gaming is one of the biggest and most recognizable content suppliers in the online gaming industry. Established in 2010 by Patrik Österåker and Jani Tekoniemi, it has released many popular titles. It also serves as a content aggregator, meaning it delivers games by smaller indie studios to the masses. The operator collaborates with DiceLAb, MaxWin Gaming, and plenty of other niche brands.
Some of the most beloved proprietary releases by Relax Gaming are Money Train 2, Mage Flip, and Book of 99. Besides slots, the company also offers bingo, poker, and table games products. It has offices in Estonia, Sweden, Serbia, and Malta. Relax Gaming holds licenses by Gibraltar, the UK, and Malta, as well as an eCOGRA certificate. It has been collaborating with Kindred since 2013.
Österåker revealed the purchase is the next step in their successful collaboration. He hopes the Group will help Relax Gaming expand even more and offer products all over the world. The software provider will remain a separate business entity. The portfolio, business strategies, and approach towards customers will remain the same. Österåker explained that independence was one of the key elements in reaching an agreement.
It is expected that the new type of ownership will bring €8 million within the upcoming three years. This will be mostly possible due to lower sales costs and investment needs. In the past 12 months (up to May 2021), Relax Gaming generated €25 million in revenue. EBITDA was around €10 million. The financial part of the acquisition should be completed in the final quarter of 2021.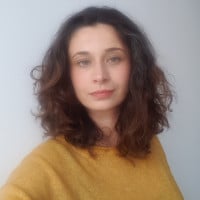 Borina Kopcic Pandur is a skilled and imaginative writer with years of experience in the gambling industry. As a writer for GoodLuckMate, she specializes in crafting detailed and engaging casino reviews that offer a fresh perspective on online gambling. With her unique writing style and profound industry knowledge, she provides readers with expert evaluations and insightful perspectives.