Unibet, a brand owned and operated by Kindred Group, announced the launch of a sharing tool. Members can now personalize how their betslip looks and feels to share on various social media platforms. The sharing tool is mobile-optimized and is set to launch in most of the iGaming company's markets as the Euro 2020 kicks off.
Creating a Community-Like Environment
Kindred Group understands that customer engagement is a key aspect of gambling. As such, the company embarked on a project that will enhance customer engagement and create a community-like environment.
BetShare is the name of the company's recent project set to enhance customer engagement and create a community feeling on social media platforms. With BetShare, bettors have a chance of customizing their betslips and share them on social media.
According to the company, this innovative betslip used a top-down approach during the design stage to ensure it captures multiple aspects of social engagement. Furthermore, the tool allows users to localize it to suit their tastes. When it comes to customization, punters have access to four tools. Paint, text, emojis, and backgrounds.
The backgrounds will come with responsible gambling messages to remind players to play responsibly. Punters can find the tool in My Bets section but the company indicated that there are plans to enhance accessibility further. The good news is that there are no location restrictions when it comes to the bet types players can share. These include the likes of cashed-out, settled, or open bets.
Creating a Tool that Distinguishes Unibet in the Market
Commenting on the recent release, Kindred Group Chief Product Officer, Erik Bäcklund, praised Unibet for being the first top sports wagering platform to offer this kind of sharing offering to its customers. According to the official, the move to introduce a sharing tool allows punters to become instant content creators. This has generated interesting conversations around the tool at Kindred.
Mr. Bäcklund concluded by noting the ever-changing digital landscape and that players are always looking to communicate their experiences to fellow punters. He said this as he expressed the company's delight at being able to offer this innovative tool as the Euros gets underway.
Kindred Group Head of Sportsbook business development, Johannes Nijboer, took the time to explain the tool's unique features. With the background, players will be able to choose from eight background visuals. The emojis, on the other hand, add that light touch to the betslip. The text allows customers to scribble something and even highlight the text using the paint feature.
Mr. Nijboer, while acknowledging the tool's exciting and innovative features, said that the company is looking to roll it out in phases. Furthermore, he indicated that the company will continue adding to the product to ensure players get the ultimate product that distinguishes Unibet in a rather crowded market.
Kindred Group on an Innovation Streak
The BetShare launch comes after the company partnered with EASG (European Association for the Study of Gambling) in a gambling addiction project. This involved raising awareness on a mobile app that will help players detect initial gambling addiction signs.
The mobile app was developed by Zafty Intelligence, a specialist in mental health matters. Known as Bettor Time, this app uses machine learning programs to track player patterns, analyze them, and later detect any unique changes in the customer's behavior that may be detrimental to their mental health.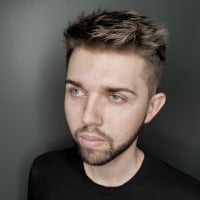 Nerijus Grenda is a prolific contributor to the GoodLuckMate site. With a deep understanding of the online casino industry, gained from his own experience as an avid player, he offers valuable insights on what sets the best casinos apart from the rest. As a writer, Nerijus shares his expertise through expert analysis and thoughtful commentary on various topics related to online gambling, including casino reviews, game guides and industry trends.