Kindred Group announced it's certified to offer gaming services in the Netherlands after receiving a Dutch license. This marks a milestone for the company as it seeks to expand in locally regulated markets.
Another Local License Bagged by Kindred
Kindred Group boasts many reputable brands spread across Europe. However, the Malta-based company has had turbulent times in the Netherlands regarding approvals by the gambling regulator. As a result, the company's financials took a massive hit during 2022's Q1.
But the company can now breathe a sigh of relief after KSA, the Netherlands gambling authority, granted Kindred a gaming license. The company's chief executive officer commented on this move in a press statement.
Henrik Tjärnström started by acknowledging the importance of the European market as it seeks to operate with a local license. The CEO further said that the company has been at the forefront when advocating for local license formats over the last 10 years.
Acquiring a Dutch permit will now allow the company to develop stronger relationships within the Dutch society while also contributing to a sustainable and fair gambling market. Henrik concluded by stating the company's ambitions of offering a secure, entertaining, and safe gambling experience for players in this market.
Kindred Group officially started operations in the Netherlands on June 8. This takes the number of local licenses acquired by Kindred to 20. Acquiring these licenses continues to propel the company's growth.
A Much-Needed Shot in the Arm
Kindred launched a campaign known as "Journey Towards Zero." This campaign aims at reaching zero percent revenue from harmful gambling. According to Kindred, 3.3% of its revenue is from high-risk customers from quarter 1 of 2022. This is lower than the 3.9% recorded for the same period in 2021.
Kindred attributes the drop in this figure to its intervention programs. In-house data showed that prevention contributed to 83.1% of Q1 of 2022 results. The same program contributed 76.6% over the same period in 2021.
Kindred's chief commercial officer also agreed with these figures. Anne-Jaap Snijders said that the company is committed to establishing a valuable, trustworthy, and responsible gambling operator in the Netherlands through Unibet.
Snijders continued to state that the company's main focus is to transform gambling by being a trusted entertainment source contributing positively to the society it operates. The official concluded by expressing the company's commitment to offering entertainment and excitement through sports.
Kindred's Financials Looking Gloomy
Quarter 1 financials in April dropped 30% as a result of missing an iGaming license. This meant the company had to shut down operations in the Netherlands. Kindred had already sent a license application in November 2021 and Tjärnström stated that the application was right on track.
Kindred now has a license but time will tell how this will affect its Q2 results. The company will host Capital Markets Day later on September 14 in London. Kindred is expected to announce further strategic plans including development and operational plans for the Dutch market.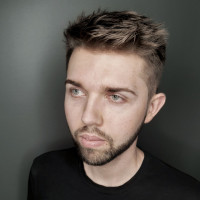 Nerijus Grenda
Updated: 30 Jun 2022
Nerijus is one of our top writers here at GoodLuckMate, and he knows exactly what casino players want to read about. He got started in the iGaming industry as a player, more specif...