The Commission for the Regulation of Gambling and Lotteries released Ukraine's register containing excluded players. The customers included in the KRAIL list cannot gamble on any platform licensed by the operator.
KRAIL Unveils Ukraine's Self-Exclusion Register
The self-exclusion register by KRAIL allows individual players to register. It offers periods of six months to three years of self-exclusion from gambling activities.
Family members can also add an individual to the list should there be convincing evidence of problem gambling. This includes massive unpaid debts, neglecting child support payments, or spending huge amounts on gambling. Getting housing benefits is also enough evidence to add a gambler to the list.
Court decisions can also lead to addition to the list. But this will be for no more than six months. Players visiting gambling establishments will need to undergo checks against the register. This includes verifying the ID number and date of birth.

Self-Exclusion Register Established by the Gambling Act of 2020
Ukraine's first self-exclusion register came to life courtesy of the Gambling Act passed by the country's parliament in 2020. Passing the bill meant gambling in Ukraine would be legal moving forward. Bill 2285-D made its way to Zelensky's in-tray after the Verkhovna Rada passed it by a majority vote. Only 95 members voted against the bill at the second reading. A majority of 248 supported it.
Gambling apart from state-owned lotteries became illegal in the country in 2009. This was after nine people died in a fire in one of the slot parlors in Dnipropetrovsk. This is a city located in the east of Ukraine. The government had thoughts on reintroducing legal gambling back in 2015. A new bill was even presented in parliament to regulate gambling activities in the country.
The latest attempt came in 2017 when the government pledged to re-introduce legal gambling in Ukraine.
Signing the act into law opened doors to various operators to apply for licenses. Cosmolot and Parimatch were among the first operators to seek approval. But the Gambling Act included a clause blocking Russian-owned gaming operators from applying for a license. Gaming businesses with Russian directors cannot hold a license as well.
Still Awaiting Legislation on Tax Rates
There's still quite some time until KRAIL licensed operators can start operating in Ukraine. That's because there's no tax regime for the gambling industry. Three legislators introduced three bills to the house with different proposals.
One of the bills proposed a tax rate for lotteries and gambling at 25%. Marian Zablotskyi and Marusyak jointly introduced Bill 2713.
Dmytro Natalukha introduced an alternative Bill 2713-1 proposing a 7.5% tax on gross gaming revenue from bookmakers. He also proposed a 22% tax on GGR from lotteries and 12.5% derived from online gambling.
Oleksandr Dubinsky's proposed Bill 2713-2 seeks to establish a 25% tax rate on GGR from all gambling forms. That includes lotteries, land-based, and online.
The Finance Committee finalized bill 2713-D. It awaits a second reading. An earlier version of this bill included various rates for different types of gambling. But the final version set the tax rate at 10% for all types of gambling.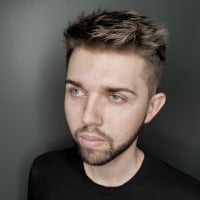 Nerijus Grenda is a prolific contributor to the GoodLuckMate site. With a deep understanding of the online casino industry, gained from his own experience as an avid player, he offers valuable insights on what sets the best casinos apart from the rest. As a writer, Nerijus shares his expertise through expert analysis and thoughtful commentary on various topics related to online gambling, including casino reviews, game guides and industry trends.