René Jansen, the KSA chair, has blasted operators in the country for failing to perform due diligence on their customers. The failure to protect customers from harm will lead to stricter restrictions as warned by Jansen.
KSA Asks Operators to Enhance Customer Protection
The chair of the gambling watchdog in the Netherlands made this request while giving a speech during the Gaming in Holland Conference. Jansen emphasized the importance of safe gambling in the overall gambling ecosystem in the country. The chair also warned operators of dire consequences should they fail to comply with the set customer protection regulations.
But even with the tough talk, the gambling regulator doesn't have much firepower since the regulations are rather lax compared to other jurisdictions. Most markets prefer to bind operators to obligatory loss and deposit limits. But the KSA takes a different route by allowing players to set the limits. The regulator is still keen and now wants operators to protect their customers from gambling harm by being reasonable.
This path opted by the Netherlands requires companies to keep their eyes peeled and monitor their customers' activities. Operators must have a list of at-risk profiles to help them intervene should a player exhibit unhealthy gambling behaviors. Jansen said this will is beyond the administrative obligation. Instead, it's genuine care that all companies must have.
Warnings of More Restrictions Should the System Be Exploited
KSA reported that several operators have taken advantage of the flexible rules. It also stated that a few companies are not working as hard as they should be to protect their customers from gambling harm. As such, the gambling regulator is now warning of further government intervention.
Jansen further announced KSA's intention to intensify its supervision. KSA has only been checking a company's plan on preventing problem gambling. But it now intends to focus on pushing companies to adhere to those plans and even do more to protect their customers.
The KSA chairman ended their statement by firing a warning to operators. Jansen stated that the KSA will act without hesitation should it find an operator flouting the "duty of care."
Enhanced Monitoring by the KSA
Staying true to its warnings and intentions to ensure the gambling ecosystem is safe, the KSA fired warnings to 50 affiliate websites. The regulator reminded them to adhere to the country's regulations. KSA was particularly unhappy with several affiliates baiting players into visiting an iGaming site despite that not being the original intention of the customer. And it gets even worse with these affiliates posting ambiguous ads that don't describe what it is this site they refer to.
KSA investigated several gambling machines earlier on. And it found certain operators to be in contravention of the permit requirements governing attendance.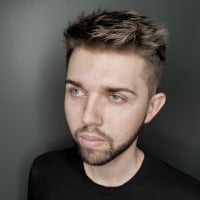 Nerijus Grenda
Updated: 25 Jul 2022
Nerijus is one of our top writers here at GoodLuckMate, and he knows exactly what casino players want to read about. He got started in the iGaming industry as a player, more specif...