The Dutch gambling regulator, Kansspelautoriteit (KSA) will begin to perform inspections of all slot machines around the Netherlands this month. The move coincides with a period of change in gambling regulation laws in the country.
New Legislation in The Netherlands
The Netherlands is undergoing a lot of change when it comes to gambling right now. The Remote Gambling Act, which will see licenses handed out to online casinos in the country for the first time, came into effect at the start of October.
As part of the overhaul of gambling regulations in the Netherlands, physical slot machines now have to meet certain requirements. One such requirement that has been in place April 1st is that machines must record data on excessive participation.
From October 1st, the date of the Remote Gaming Act launch, machines are also required to record the visiting frequency of players. It is this that will be the key focus of the KSA's inspections.

Research into Problem Gambling
In a statement, KSA said that the inspections and regulations are an important move for tracking player behavior. They believe that the data gathered will help them with addiction prevention. There are also new laws that will put a focus on gambling advertising and its effects.
Responsible gambling and ways to provide help for at-risk customers is going to be a focus for the KSA as the online market opens in the country. The organization recently reached out to operators and asked them to help collect data for its studies.
As part of the research, interested operators would be able to submit their data to a research facility. All submissions made would be anonymous and would not be able to be traced to any specific players. The hope is that the data would provide them with information regarding player behavior and help them craft legislation based on the findings.
The Long-Awaited Launch of the Remote Gaming Act
The Remote Gaming Act in The Netherlands has been a long time coming. The act finally came into action on October 1st after several long delays. The market opened with 10 operators being granted licenses. These included popular names like Bet365 and Play North, as well as the popular Dutch casino chain, Holland Casino. The country is expected to see more operators come flooding in over the coming weeks and months.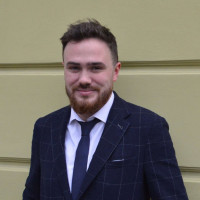 Liam Hoofe
Updated: 02 Nov 2021
Liam trained and qualified as a journalist in 2013 and has been working as a writer ever since then. His background is in sports journalism and he has worked with various well-know...