For those old enough to remember, The Goonies is a classic childhood movie from the 80s. Blueprint Gaming created their own slot game based on The Goonies and it recently landed the gambling giant Ladbrokes in hot water with the UK's Advertising Standards Authority (ASA). A complaint was raised by a concerned individual after they spotted a Facebook advertisement by Ladbrokes depicting a promotion related to The Goonies slot. The complaint was with regards to its possible appeal to minors. The UK has strict advertisement regulations aimed at protecting those most vulnerable in society. These regulations are especially so for sectors like the gambling industry.
The Verdict
The ASA investigated the complaint and concluded that the advertisement was not in breach of regulations. The Goonies movie may have originally been aimed at children with a cast of primarily child actors. It was however argued successfully that this is no longer the case and it is instead considered as cult status. Now it appeals to older audiences who most likely were young when it was first released.

More About Ladbrokes
Ladbrokes is one of the UK's most successful gambling companies and has been around for over 100 years. It is enjoyed by people all over the world and has quite a storied history. Ladbrokes betting shops are common throughout the UK, but the company also has a large online presence catering to both sports betting and casino games. The site offers over 1,600 games that are provided by some of the biggest and most popular slot developers in the industry. You can check out our full review of the Ladbrokes online casino right here at GoodLuckMate.
The ASA
The UK's ASA was first formed as an answer to the rising popularity of TV advertisements in the 1950s. As such, it was set up in 1962 and continues to evolve alongside technology to promote consumer safety. This has led it to extend its mandate to online advertisements as well, such was the case in this situation. Online advertisements came under the remit of the ASA in 1995. Naturally, due to the sheer vastness of online advertisements, it relies heavily on consumer feedback. A complaints procedure is accessible directly from their website. The organization will take action on any serious complaint levied against a particular advertisement or company. While the ASA cannot impose any fines, it can impose various sanctions that can be incredibly harmful. These include vetting requirements and removal requests of paid advertisements, not to mention the bad publicity associated with any legitimate complaints.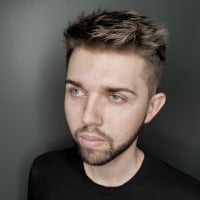 Nerijus Grenda is a prolific contributor to the GoodLuckMate site. With a deep understanding of the online casino industry, gained from his own experience as an avid player, he offers valuable insights on what sets the best casinos apart from the rest. As a writer, Nerijus shares his expertise through expert analysis and thoughtful commentary on various topics related to online gambling, including casino reviews, game guides and industry trends.