The Badger State has finally legalized sports betting! Legal sports betting is now live at the main casino property owned by the Oneida Nation. This makes it the first official and licensed sportsbook in the state of Wisconsin. Oneida Nation was the first one to successfully complete the negotiations with Governor Tony Evers. The only place where you can wager legally, Oneida Casino, is located in Green Bay and offers a plethora of betting options. However, betting on college teams from Wisconsin is not allowed, nor is betting allowed for those under the age of 21.
Are More Tribal Casinos Joining the Party?
As expected, other native tribes won't just sit there and watch Oneida Nation reaping all the benefits of the new gambling legislation in Wisconsin. According to Governor Evans, Potawatomi Nation has also expressed interest in obtaining a sports betting license. This particular Native American tribe is operating the popular Potawatomi Hotel and Casino in Milwaukee.
It is no surprise that sports betting legislation has been a hot topic for a while. With both proponents and the opponents of the industry being quite determined in reaching their goals, the negotiations lasted longer than anticipated. According to the chief financial officer of the Oneida Casino, Chad Fuss, it took them around two and a half years to reach the common ground.

According to Fuss, Oneida Nation obtained the license in the summer of 2021. The license covers all sorts of sports betting, but with one important limit. Betting on NCAA Division 1 teams in Wisconsin is strictly prohibited. Fuss also announced mobile betting stations where customers will be able to place their wagers via smartphones. As things are now, all punters have to travel to Green Bay, and mobile hotspots will make betting more accessible.
Vice-Chairman of the Casino Brandon Stevens said that even though sports betting is nothing new in the state of Wisconsin, legal sports betting certainly is. According to local headlines, the first bets were placed by gambling aficionados Sandra Brehmer and Alma Webster. They are also known as Oneida Bingo Queens, as they have been running a successful bingo house ever since the 1970s.
Will Sports Betting Become Available in All Casinos?
The strongest opponent of legalization is a group called Citizens Against Expanded Gambling. Its ambassador, Lori Pickens, claims that soon there won't be a single casino that doesn't offer sports betting. The Group is against mobile and online platforms that are not restricted in location. At the moment, 19 US states allow this type of gambling, including Iowa, Illinois, and Michigan – states that all share borders with Wisconsin.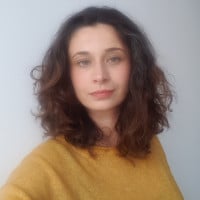 Borina Kopcic Pandur is a skilled and imaginative writer with years of experience in the gambling industry. As a writer for GoodLuckMate, she specializes in crafting detailed and engaging casino reviews that offer a fresh perspective on online gambling. With her unique writing style and profound industry knowledge, she provides readers with expert evaluations and insightful perspectives.