The Swedish Gambling Authority (Spelinspektionen) has sanctioned both LeoVegas and ATG with SEK 2m penalty fines and serious warnings. These come over failings in their anti-money laundering policies. Namely, these failings relate to some of their customers who have won significant sums and specific bonus violations over the recent years. Some deep investigations were required and the findings were quite startling for the two operators.
Big Wins Investigated
Spelinspektionen investigated the top 15 wins at LeoVegas between 1st January and 30 November 2019. Four of these were immediately cast aside as being low-risk money launderers. So, the remaining 11 became the focal point for their investigation. LeoVegas usually maintains a full customer database with estimates for customer house and car valuations. For one of these 11, this information was missing entirely. For the remaining 10, the documentation had false dates. Although LeoVegas claimed this was an honest mistake as the files had been stamped with when they were reviewed and saved, as opposed to when they were initially entered.
There were also concerns over checks regarding if their customers were in a politically exposed position. Or if LeoVegas had queried where the funds for these bets had come from. LeoVegas again denied any wrongdoing suggesting that these checks had all been done via a third party. However, Spelinspektionen deemed the bookmaker to have significant deficiencies in its documentation policy.

Risk-Level Falls Well Below Expectations
Spelinspektionen didn't stop there with their assessment of LeoVegas either. The gambling authority examined how the company quantified each customer's risk level. They observed that a customer was deemed low risk despite depositing more than SEK 150,000. A further customer had deposits in excess of SEK 1.7m with their total net deposit being SEK 58,000 who had been classed in the medium-risk category. This same customer threatened to take their business elsewhere if any questions arose about their finances or where their money had come from.
Further discrepancies exposed a member of a criminal organization. This customer was initially classified as high risk before being lowered to medium risk. Spelinspektionen deemed LeoVegas to have not performed their 'KYC' checks sufficiently. It also emphasized the gravity of these misdemeanors. There was some praise for the company, though. This was based on their cooperation and willingness to take action throughout the investigation.

ATG Next In the Firing Line
ATG was the next in line to fall foul of Spelinspektionen's investigations. They had offered bingo players free tokens with each token bought during a 48-hour period during October 2020.
This clearly breaks the Swedish law that only allows for welcome or introductory bonuses.
Their investigations exposed that 43 players had taken up the bonus with free bets worth SEK 1,960 handed out. ATG stated that the offer had been provided by a third party and that they had clearly outlined the legislation in place. ATG did raise the issues with the authorities and attempted to resolve the issue. Yet, the regulator deemed them to have provided an incentive to players to gamble. This meant that players could still use this offer as much as they wanted within the timeframe. The conclusion was that ATG was to be fined SEK 2m and warned about their future behavior.

Feeling like you need some help?
Find out more

Have you heard about gambling limits?
Find out more
Highest Threat Level for Money Laundering
These penalties come off the back of a flurry of news stories regarding money laundering in Sweden. All the nation's major banks have suspended all their services to gambling companies due to money laundering concerns. This revelation wasn't alone either. Other national reports suggest that gambling is at its "highest threat level" for money laundering. One thing is for sure, Swedish betting sites will all be ensuring that they have every legal process in place. The authorities will continue the clampdown on any potential shortfalls. None of them will be wanting the same punishment that both ATG and LeoVegas have been dealt.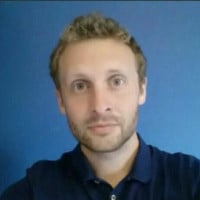 Steven is GoodLuckMate's casino veteran, having started in the industry in 2007! Although he knows everything about online gambling, it's sports betting that is his true passion. Additionally, he's not only our go-to writer for casino reviews, but he's also the one keeping the closest eye on iGaming companies, so he always knows what they are going to do next.