LeoVegas has stepped into the game development world with its very own Blue Guru Games studio. It's a massive step forward for the operator and gives it the power to design and develop exclusive games to use throughout its portfolio of sites. This is no minor story. It has huge business potential for the operator if it all becomes a success, as it surely will do. The venture is in collaboration with two subsidiaries in LeoVentures and LeoVegas Mobile Gaming Group. They have designed the deal to ensure that LeoVegas takes an 85% ownership in shares. So, why now and what does the operator hope to gain over the coming years?
The Right Time to Benefit From Experience
A team of professionals will manage the Blue Guru Studio with over 20 years of experience in the industry. It means that this is no "dip your toe in the water" type of operation. The studio intends to create top-rated games that will hopefully resonate with the online casino community.
LeoVegas has always been an innovator in this industry with its mobile-first outlook. Now, it is looking to use all of its data and knowledge to create a collection of games that LeoVegas members want to play. There will be niche games for local markets and other games that will sit on the international market, too.
The LeoVegas Group CEO, Gustaf Hagman, said: "For a long time we have created exclusive games with the help of external providers, but now the time is right to take the step to do game development entirely on our own."
Hagman also talked about how the studio can help LeoVegas operations across the board. He said: "In addition, we will create games and unique characters that can be used in our marketing, which will build stronger loyalty to our brands. Having great flexibility in producing games is a competitive advantage, and it will also give us a new revenue stream over time."

Release Dates and the Continued Growth of LeoVegas
The first games to come out of Blue Guru Studio are due at the end of 2021. If the studio becomes a success, then there is every possibility that LeoVegas may make a move into the B2B sector as well. The LeoVegas community will be eager to play those first games, and there will be a lot riding on the early success of them. If we look at the progression of LeoVegas and its ability to innovate and thrive, then we expect the studio and games to be an enormous success.
Talking of progression. It has already been a busy year for the operator, and we have no doubt that these big news stories will keep on coming. LeoVegas has already gained a 25% stake in the SharedPlay company. It also made a huge acquisition in the shape of Expekt from the Betclic Group. A new game studio is another sign of this upward rise for the operator as they continue to expand within the industry. We will keep our eyes peeled for any other news coming out of LeoVegas HQ in the near future.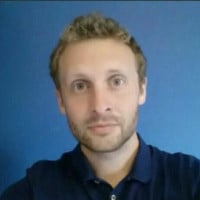 Steven is GoodLuckMate's casino veteran, having started in the industry in 2007! Although he knows everything about online gambling, it's sports betting that is his true passion. Additionally, he's not only our go-to writer for casino reviews, but he's also the one keeping the closest eye on iGaming companies, so he always knows what they are going to do next.