LeoVegas reported a decline in revenue for its Q2 2021 financials ending June 30. The mobile and online gaming operator reported a 12.5% year-over-year decline. LeoVegas attributed the decline to Germany's new gambling regulations.
New Regulations in Germany Cause Revenue Drop for LeoVegas
LeoVegas Gaming Group reported a drop in revenue from its Q1 2021 period to close Q2 at €96.8 million. This was from €110.7 million collected in Q1 of 2021.
But the operator was quick to point out Germany as a key factor in the declined revenue. LeoVegas said the company would have experienced a 3% growth in revenue. Gustaf Hagman touched on the country's State Treaty on Gambling. This Treaty imposed a €1 stake limit per spin on online slots.
The Treaty started taking effect on July 1. But the country is going through a transition period. That means operators can still offer slots and poker games but only if they adhere to the Treaty's terms before October 15.
The LeoVegas CEO and president said the new gambling regulations in Germany at the close of 2020 impacted negatively on its net gaming revenue. Hagman also attributed the decline in NGR over the past two quarters.
Germany's net gaming revenue dipped by 81% for the second quarter of 2021. This means the market in the country now consists of only 4% of LeoVegas's total revenue. This is a significant drop from last year's 18%. That resulted in a revenue drop to close at around €3.9 million from €19.9 million.

Nordic Region Leads in NGR
The Nordic region led in LeoVegas's net gaming revenue with 41% in total. Europe came in second with 39% while 20% was from the rest of the world. The operational costs also went up compared to the same period in 2020. The cost of gaming duties and sales came to €32.4 million. This resulted in a gross profit of €64.3 million.
Sweden posted great results during this quarter with a record high performance. This is despite the country experiencing several gambling restrictions due to the COVID-19 pandemic. Sweden imposed a deposit limit of SEK5,000 on all online gambling platforms. These restrictions are set to remain until November 14, 2021.
The gaming brand's marketing expenses also went up by 14.8% year-over-year to close at €37.5 million. Hagman said this was due to the company's increased expansion.
The CEO said its marketing expenses in relation to its revenue were higher compared to its normal average. This was accompanied by among other aspects the relaunch of investments in several key markets where the company saw increased customer growth. Acquiring and relaunching Expekt is also a key factor in the increased marketing costs.
Personnel costs totaled €13.5 million while other expenses totaled €7.4 million. Other expenses including capitalized development costs closed at €4.0 million to leave EBITDA at €9.8m. This is a €13.2 million drop compared to 2021's Q2.
Hagman said the company's operating profit dropped compared to the same period last year. But the CEO also added the company was able to achieve more stable earnings than the previous quarter.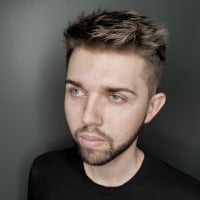 Nerijus Grenda is a prolific contributor to the GoodLuckMate site. With a deep understanding of the online casino industry, gained from his own experience as an avid player, he offers valuable insights on what sets the best casinos apart from the rest. As a writer, Nerijus shares his expertise through expert analysis and thoughtful commentary on various topics related to online gambling, including casino reviews, game guides and industry trends.