LeoVegas, a Swedish iGaming operator, is under intense investigation over insider trading. The operator confirmed this on its website. Officers of the Swedish Economic Crime Authority (SECA) visited LeoVegas' Stockholm offices.
LeoVegas Cooperating With SECA Officials
The iGaming operator announced that it's under investigation for suspected insider trading. LeoVegas confirmed this after reports went around claiming the same. Part of the statement acknowledged contact by officials from the Swedish Economic Crime Authority in early June 2022 regarding insider trading of the company's shares. However, the iGaming operator stated they were cooperating with authorities.
Also in the statement was a confirmation of the company that no board member, manager, or employee is under suspicion yet. Neither SECA nor LeoVegas divulged more information about how far the investigations have gone.
Insider trading involves the selling or buying of securities with the aid of information not in the public domain. A good example of such a case is the MGM Resorts case in May 2022 when MGM tabled a $607 million acquisition bid. This represented SEK61 per share and a 44% premium based on the market price of SEK42.32 at the close of Friday 3, June 2022.
Further, inspection revealed that share prices started going up as early as March 7. This was after the market closed at SEK31.12 on March 4. The price has been on an upward trajectory since then until it started to flatten out at about SEK40 in late April. But it burst into life on May 2 when it jumped to SEK60.30.
Board Claims It Was Unaware
Per Norman granted DI, a Swedish news website, an interview regarding suspicions of leaked information before MGM's bid went public to benefit specific individuals should the share price go up.
Norman stated that it wasn't the company's view and that LeoVegas is among the few semi-large companies that boast a fantastic brand of its own. The LeoVegas Chairman concluded by stating that a land-based operator would be the natural candidate for such a move.
While LeoVegas confirmed they are under investigation by SECA, the news didn't seem to rock the company's shares on the Nasdaq Stockholm exchange. The company's stock continued trading although at 0.15% down sitting at just over the SEK60 mark.
Earlier in the year, MGM Resorts International placed a massive bid to purchase LeoVegas AB. One of the reasons MGM aimed at LeoVegas is its profits. The iGaming operator posted $414.21 million in revenue before EBITDA which was worth $50.59 for the year ending March 31, 2022.
MGM hoped to complete the transaction in the second half of 2022. But the recent insider trading accusations on LeoVegas might derail these plans.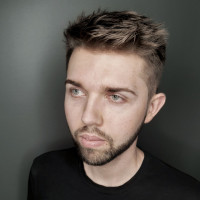 Nerijus Grenda
Updated: 24 Jun 2022
Nerijus is one of our top writers here at GoodLuckMate, and he knows exactly what casino players want to read about. He got started in the iGaming industry as a player, more specif...