The wolf might change its coat, but not its nature! Light & Wonder, formerly known as Scientific Games, recently announced an important addition to its iGaming family. The online gaming giant issued a press release informing the public that it purchased Playzido, an open game development platform and content provider. What a way to spice things up!
What Will Playzido Bring to the Party?
The biggest Playzido asset is its Remote Gaming Server platform, which is considered a hidden jewel of the industry. The RGS interface enables the rapid and effective development of custom games, so the platform could transform the way L&W do their business. Playzido's gaming server will allow L&W to integrate gaming studios much faster. Furthermore, it will allow creators from all over the globe to easily and effectively implement the necessary changes.
The platform can also be used by smaller and niche companies that offer interesting products but are struggling with manpower and the technological part of the business. Playzido will enable them to utilize all the available technologies, while L&W provides support in the legal aspect.
The addition to the portfolio will help the mother company to establish partnerships much faster. After Lightning Box and Playzido, it can be expected that many other content companies will join the L&W ranks.

Benefits for the Operators
Everything mentioned above is related strictly to gaming studios and the benefits the new acquisition will bring to them. But what about the casino operators? And what about the players? Well, casino companies will get access to a wider range of gambling products. As more companies join the L&W interface, more content will be there to distribute. Unique content that launches quickly has always been in demand, and with the advancement of iGaming, even more so.
About Playzido and L&W
Playzido was founded by Stuart Banks. They have great experience in working for gambling giants such as Paddy Power and Betfair. The company likes to describe itself as an "experience", accentuating the fact they bring a different service to everyone, from operators to end-consumers. Launched in 2018, Playzido has found its place in the European market, and will soon make an impact on North American markets, as well. Banks described the acquisition as a testament to all efforts of their team. They hope Playzido will allow smaller studios and operators to grow creatively.
Light & Wonder, formerly known as Scientific Games Corporation, dates back to 1917. During its rich history, it quickly adapted to the market and regulatory changes, which is one of the reasons behind its longevity and success. It is headquartered in Las Vegas, Nevada, and is one of the biggest companies in the Northern Hemisphere.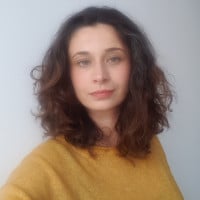 Borina Kopcic Pandur is a skilled and imaginative writer with years of experience in the gambling industry. As a writer for GoodLuckMate, she specializes in crafting detailed and engaging casino reviews that offer a fresh perspective on online gambling. With her unique writing style and profound industry knowledge, she provides readers with expert evaluations and insightful perspectives.