Anti-money laundering policies are nothing new; they have been around for some time now. Still, plenty of operators have difficulties implementing them. The latest in line is the UAB New Miracle, a Lithuanian lottery company. The Lithuanian Gaming Control Authority handed the brand a €10,000 fine after investigating its 2019 and 2020 activities. The Authority identified a series of breaches and failings. All of them are related to the implementation of AML policies and financing of terrorism prevention.
UAB New Miracle Failed to Verify Customers
AML policies are an essential part of the iGaming industry. According to the regulator, the UAB New Miracle failed to identify and verify its customers before signup. On top of that, the company also didn't identify its customers upon registration. Still, misfortune comes in threes! The Authority noted the lottery operator has no internal policies that guarantee effective AML checks.
Anti-money laundering and prevention of terrorist financing are part of Lithuanian laws. Lithuanian operators are obliged to implement certain procedures in their businesses. UAB New Miracle was fined €10,000 and instructed to implement necessary changes by 7 June 2021.

New Era of iGaming in Lithuania
The Lithuanian Gaming Control Authority has been rather busy recently. Last month, it announced it would block access to websites operated by unlicensed betting and gaming companies. On its website, you can also find a regularly updated list of all blocked websites. And it seems this regulator means serious business! It blocked some of the biggest betting and gaming companies like Unibet, William Hill, Betway, and PokerStars. This is not a unique practice, as similar gambling laws are in power in Croatia. There, authorities started blocking websites back in 2019.
The only way a company can be removed from the Lithuanian blacklist is by obtaining an iGaming license. There are several types of licenses available. Companies can apply for table games and games with category A machines. There are also licenses for games with category B machines, bingo, totalisator, and bookmaking.
Of course, one company can have a license for one, a few, or all products mentioned above.
2021 proved to be a busy year for gaming authorities in Lithuania. In March 2021, the regulator issued the first fine of €15,000 to the UAB Tete-a-Tete Casino. This operator is the owner of the Cbet brand. Cbet limited the number of bets and winning amounts for an online customer. But that's not where the story of Cbet ends! A Cbet employee was sanctioned with €1,500 for breaching laws on gambling advertising. In Lithuania, there is not much creativity involved in gambling ads. Operators can only mention their brands, types of bets, and trademarks.
About The Lithuanian Gaming Control Authority
The Gaming Control Authority operates under the Ministry of Finance of the Republic of Lithuania. Its main task is to supervise and control all gambling-related operations. According to the 2020 report, the biggest risk of the Lithuanian iGaming industry is money laundering. On the scale from 1 to 4, it was rated the maximum 4. The gambling industry is attractive for money laundering because of frequent cash flows, but research indicates that basic planning and prevention can efficiently fight money laundering.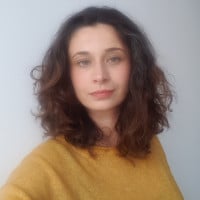 Borina Kopcic Pandur is a skilled and imaginative writer with years of experience in the gambling industry. As a writer for GoodLuckMate, she specializes in crafting detailed and engaging casino reviews that offer a fresh perspective on online gambling. With her unique writing style and profound industry knowledge, she provides readers with expert evaluations and insightful perspectives.