The British Gambling Commission has suspended the EML (External Lottery Managers) license of Lottery England Limited. It's a bold move that shows how attentive the Commission can be in making sure that all rules and regulations are adhered to. What does this mean for the Lottery England Limited company? In short, the Kent-based operator can no longer provide lottery services to local areas and charity companies. It's a major blow for Lottery England and it will hope the investigations come up with no issues.
Breach of Rules Results in Lost License
The British Gambling Commission is one of the strictest authorities in the world. It wouldn't take long for them to find a breach of rules, or the possibility of a breach, within its borders. That it was the Lottery England Limited who got called out will come as a surprise to many, but the rules are the rules. But what exactly did they do to be on the receiving end of such a significant suspension?
It is thought that some of the actions in relation to the external part of its license were outside the laws of the current Gambling Act. In simple terms, the company breached its licensing rules. The lottery licensing rules state that lotteries must not be run for commercial profit and that there are annual fees to be paid every year. There is obviously some disagreement in relation to these rules.
The keyword in all of this is "suspension", though. The investigation is ongoing, but all related EML operations are suspended for now. So, we will have to wait and see what comes of this in relation to longer-term consequences, if there is indeed any official breach of the license rules at all.

British Gambling Commission Pushing for Player Protection
The UKGC recently outlined its regulatory strategy for the coming years and one of the five primary areas is based on the lottery. So, it is no surprise that the national lottery operator has been a focus for the authorities over recent months. Other areas singled out include the need for a fairer market and additional protection for vulnerable gamblers. The other two areas include keeping criminal funds out of the industry and better gambling regulations across the board.
As for the Lottery England Limited company, only time will tell as to whether it will be able to carry on its previous full-scale operations. The extent of what it has done wrong is still unknown and so we will wait to see what the final outcome will be.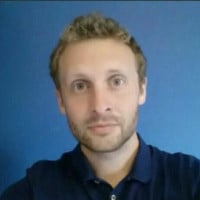 Steven is GoodLuckMate's casino veteran, having started in the industry in 2007! Although he knows everything about online gambling, it's sports betting that is his true passion. Additionally, he's not only our go-to writer for casino reviews, but he's also the one keeping the closest eye on iGaming companies, so he always knows what they are going to do next.