Financial reports for revenue in Macau in 2022 have been released, and the numbers don't tell a great story. Gross Gaming Revenue in the region suffered a 51.4% drop from 2021, reporting the lowest yearly take since the market opened over two decades ago.
Record Lows Reported
Overall, Macau reported MOP42.20bn, roughly the equivalent of €4.97bn, which was under half of what was taken in 2021. This was also 85.6% down on the 2019 total, which highlights the impact that Covid-19 has had on the region.
The year was the lowest since the market opened, with MOP60.44bn being the previous lowest, recorded in 2000. 2022 was significantly lower than this. December marked the end of a poor year, with revenue for the month sitting at MOP3.48bn. This was the 10th month in a row where revenue had dropped year on year. It was, however, a slight increase on what had been recorded in November.
The Impact of Covid-19
Macau is one of many regions to have been heavily impacted by the Covid-19 pandemic. As reported, the gross gaming revenue is a long way off the numbers pre-pandemic. There is, however, some hope that numbers will begin to recover in 2023.
One reason for this is that China has begun to lift its Covid-19 restrictions. Visitors to the region will now no longer need to quarantine and there will no longer be restrictions on the number of flights that can come to China.
This follows immense pressure from the Chinese public for the government to move forward and scrap Covid-19 restrictions. It remains unclear as to what kind of bounce back there will be in Macau, but it is predicted to be an improvement on 2022's disappointing totals.
New Concessions for 2023
There have also been six new concessions given out at the start of 2023. These were all given out to incumbent operators after seven applications were completed. Genting Malaysia was the operator that was not given a concession. Las Vegas Sands, MGM Resorts International, SJM Resorts, Galaxy Entertainment Group, Melco Resorts and Wynn Resorts were the six operators that were given concessions. The concessions will last for the full calendar year.
Several of these operators have spoken about their intention to perform strongly in Macau for 2023. MGM China had previously spoken about its plans to succeed in 2023 and talked of how it wanted to continue to develop the city, contributing to the wider economy and not just the gaming industry.
Wynn Resorts has also spoken about the future of Macau. It has said that it is full of confidence in the region's prospects and that it will help Macau's integration into the development of China as a whole.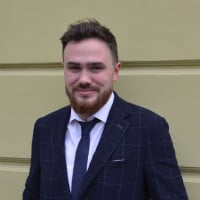 Liam is a skilled writer and journalist, highly regarded for his perceptive examination of the gambling industry. He specializes in online casinos and sports betting, and his work has been published in top-tier publications. Here at GoodLuckMate, Liam covers the latest industry news and has also authored various gambling guides, offering both beginners and experienced players in-depth analyses of games and strategies.