2020 will go down in the annals as one of the roughest years ever. It was hard on the people and the industry. Just a few weeks after being greylisted by the FTAF, Malta revealed the effect of the global pandemic on the local gambling scene by releasing its 2020 report. The 65-page long document revealed some interesting facts. For instance, the total revenue in 2020 was €77.3 million. Not bad, huh? Well, that's still 5.3% less than what it was in 2019. "Back in the old days", it was €81.7 million. Can Malta get back on its feet? Let's take a look at the report!
Gambling Sector Still Grows
The document opens with a statement by the chief executive Carl Brincat which emphasized that 2020 was the year of collaboration. MGA worked hard on building long-lasting bonds with other regulatory authorities. He explained that good relationships with regulators outside Europe are the highest priority. Another important step in 2020 was creating stronger connections with local entities and authorities, such as FIAU. The chief executive mentioned that even though most big events and conferences were postponed, people continued to develop their businesses and meet online.
Despite the fall in revenue, the situation in the Maltese gaming sector is far from bad. This small island state in the Mediterranean noted significant growth in the overall gaming industry. In 2020, it grew 15.3% and had a total market value of €924 million. Furthermore, it made up 8% of the country's economy.

The gambling industry also provides 8,300 full-time working positions, mostly (91.1%) in the online gambling sector. At the end of the last year, MGA was licensing 323 companies in total. Those companies held 328 licenses and 357 game-type approvals. The Maltese authority managed to collect €73.5 million from fees, levies, and taxes of all kinds.
Out of 328 licensed operators, 314 of them were online brands. In 2019, this number was 284. Staying at home and waiting for the pandemic to pass caused an increase in the number of customers - a shocking 18.1%. The year concluded with 36.2 million active players, and 15.9 million new registrations.
MGA Fines & Warnings
Besides providing licenses and collecting fees, MGA was also busy monitoring the behavior of licensed companies. In the past year, MGA received 58 applications, 48% of them being B2B license requests. 30 applications were rejected by the authority or withdrawn by the applicants. MGA also canceled 12 licenses, and suspended an additional three. Nine licenses were terminated.
In the year of the pandemic, MGA initiated 38 compliance audits and completed 30 of them. It also launched 324 desktop reviews, noting 98 issues that were reported to the Compliance and Enforcement Committee. The watchdog also undertook 1,475 criminal screening checks - 13.5% more than the year before.
As mentioned beforehand, Malta was greylisted by the FTAF for not complying with recommended AML policies. In this report, the regulatory authority mentions that a lot of work was done to prevent money laundering and financing of terrorism. MGA mentions that throughout 2020, it conducted 27 supervisory examinations. The authority explains its main objective is to ensure all companies have relevant controls and safeguards to detect suspicious transactions.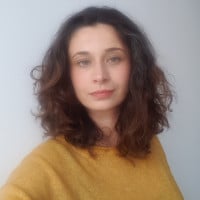 Borina Kopcic Pandur is a skilled and imaginative writer with years of experience in the gambling industry. As a writer for GoodLuckMate, she specializes in crafting detailed and engaging casino reviews that offer a fresh perspective on online gambling. With her unique writing style and profound industry knowledge, she provides readers with expert evaluations and insightful perspectives.