Online gaming operator MaximBet has admitted defeat and announced it will cease all operations. Gamers should hurry up and withdraw, as the company allows them to do so by 15 December. Those who don't manage to ask for the withdrawal on time will receive a cheque with any remaining balances.
MaximBet explained the decision was made due to two factors: "challenging macroeconomic conditions" and the costs of operating the business and the "prohibitive" atmosphere.
No More Bets at MaximBet
The gaming platform informed its users about the sad decision via email. They also explained customers can no longer place any bets. It is also impossible to deposit on the interface. Once all existing bets are settled, the interface will shut down forever. The last bet should be closed on 15 December, which is also when all operations will cease.
The faith in the short-lived online gaming platform was perhaps the result of too many cooks. It is a love child of sports betting operator Carousel Group and Maxim, an international men's magazine. The entire business ordeal came to be thanks to the $50 million financial injection by xSigma – a subsidiary of the Chinese ZK International, a famous name in the steel business.
Shattered Dreams of International Success
The initial intention behind MaximBet was to combine sports and casino gambling entertainment with a strong lifestyle brand. And you can't say the company didn't put any effort into it. In May 2022, the famous rapper Nicki Minaj signed a global partnership with MaximBet. Minaj was recruited as a strategic adviser and global ambassador.
Around the same time, the brand also signed a deal with the Colorado Rockies star Charlie Blackmon. The company announced this decision by describing Blackman as the "perfect fit".
However, not even 280 million followers on Minaj's social media or the homeboy look of Charlie Blackmon could save MaximBet. According to the feature published in Sportico magazine by Eben Novy-Williams, the gambling company stood no chance. MaximBet failed to effectively fight the competition and position itself in the US market. A statement was made that MaximBet can't even cover operational costs, despite providing a unique gambling experience.
United States
–
Big Boys' Playground?
It seems that, unlike in Europe where smaller brands coexist with international operators, the US market is not ready for such symbiosis. In October this year, FubTV's Fubo Sportsbook announced it will close its doors as it failed to generate enough returns to justify its existence.
Meanwhile, the four biggest operators hold 80% of the market. FanDuel alone holds a 42% market share! Smaller brands simply fail to carve a niche for themselves and survive long enough to find their spot on the market.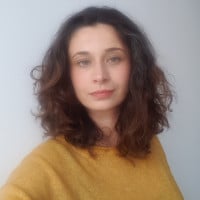 Borina Kopcic Pandur is a skilled and imaginative writer with years of experience in the gambling industry. As a writer for GoodLuckMate, she specializes in crafting detailed and engaging casino reviews that offer a fresh perspective on online gambling. With her unique writing style and profound industry knowledge, she provides readers with expert evaluations and insightful perspectives.