MGM Resorts International placed a substantial bid as it seeks to acquire LeoVegas. The casino operator put forward a $607 million bid to purchase LeoVegas AB. This potential acquisition is in line with MGM's plan to further cement its global online gambling market position. That's in addition to increasing its influence in Europe and stacking up more profits.
MGM Offers to Buy at $6.16 Per Share
The proposal presented by MGM seeks to acquire LeoVegas' share capital at $6.16 per share. LeoVegas not only boasts an extended presence as an online casino brand but also significant profits. Bill Hornbuckle stated the potential LeoVegas purchase.
The MGM CEO stated that the acquisition has the potential to benefit both brands in terms of global growth. Hornbuckle further explained that the company already enjoyed plenty of success with its partners in the US. Acquiring LeoVegas will also allow MGM to further extend its presence in the European market.
MGM is also keen on the profits made by LeoVegas. The latter ended the year on March 31, 2022, with revenue from the online casino at $414.24 million. This was before EBITDA was worth $50.59 million. LeoVegas is also set to increase these numbers after it received approval to start operations in Ontario. The profits by LeoVegas have been a continuation since 2014, with 2017 to 2021 positing an impressive 16% annual growth rate.
MGM Seeks to Acquire LeoVegas in H2 of 2022
MGM's statement stated that it's possible to conclude the acquisition deal during 2022's second half. This will only be possible should the offer tabled be declared unconditional before the end of August 2022.
Already the offer has received the backing of several LeoVegas major stakeholders. One of the major shareholders is Gustaf Hagman who together with the chairholder owns 15.3% of the company. Torsten Söderberg who is a board member holds 4.6% of the company but hasn't agreed to the acquisition deal. However, Söderberg said they are supportive of MGM's offer.
Should the acquisition deal go through, MGM will benefit from access to eight European markets. That includes the Nordic region. But inheriting existing business isn't the only appealing aspect of this deal. LeoVegas's reputation in the iGaming industry provides plenty of potential business deals for BetMGM.

BetMGM recently secured a license to operate in Ontario. The Alcohol and Gaming Commission opened the gambling market in April 2022.
The acceptance period for MGM's offer will start in June and end in August. LeoVegas is already said to have issued an advisory to its shareholders to support the offer tabled by MGM. Should the deal sail through, MGM will be on the edge of becoming one of the most powerful gambling operators in Europe, Canada, and the US.

Ruffling Feathers With Entain in the Future?
The acquisition deal may be a cause for friction between MGM and Entain in the future. This is according to Regulus Partners. BetMGM JV with Entain is the cause for concern given that Entain is available in all major states in the US. Plus, it has an ownership stake in the BetMGM brand which is way superior to LeoVegas. This is in terms of poker and sports betting.
MGM's statement doesn't mention Entain anywhere and that may be a hint on its own. The probable course of action is adopting a complementary non-US stance. However, having a stake in LeoVegas MGM will be in direct competition with Entain where it has a presence.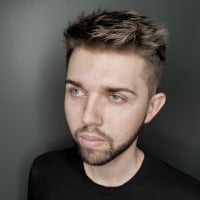 Nerijus Grenda is a prolific contributor to the GoodLuckMate site. With a deep understanding of the online casino industry, gained from his own experience as an avid player, he offers valuable insights on what sets the best casinos apart from the rest. As a writer, Nerijus shares his expertise through expert analysis and thoughtful commentary on various topics related to online gambling, including casino reviews, game guides and industry trends.