It seems that the Michigan sports betting market is going through some growing pains. Like most other new markets, it is suffering from a great influx of unregulated brands that target customers who are unaware of the importance of local licenses. After receiving a number of complaints, the Michigan Gaming Control Board issued a warning about the dangers of betting with unregulated brands. As it turns out, many customers experienced nonpayments of their winnings, which is one of the worst things that can happen to you as a bettor. Henry Williams, executive director of MGCB, reacted immediately and released a statement reminding players of safe gaming and betting practices.
Nonpayments, Identity Thefts, and Financial Crime
Williams approached the problem quite seriously and advised players not only to be cautious but also went into more detail. He warned users how nonpayments are not the worst thing that can happen. The executive at MGCB said how sharing personal information with sites that operate on the black market can be even more dangerous.
According to their official statement, your personal information can be sold and used by criminals. Williams also shared how identity theft was the most common complaint to the Federal Trade Commission, and that in 2020, there were more than 1.3 million such crimes in the US alone. 24,000 identity thefts happened in the State of Michigan.
The American IRS explained how stolen data is used to "apply for credit, file taxes and obtain medical services". Consequently, such actions can damage your credit rating, 'cause different tax issues, and even accumulate additional costs with medical insurance companies. In their opinion, recovering from such damage is long, and most of all - expensive.

Education and Personal Responsibility
And what is the role of the Michigan Gaming Control Board? Unfortunately, it has its hands tied. Williams explained the local authorities have no power over unregulated companies. They can't start a dispute or prosecute them. It is up to every customer to make sure the company they are doing business with has a proper license. To help them in doing so, MGBC reminded them of its list of regulated sports betting providers that can be downloaded from the regulator's website.
To those who are familiar with the gaming industry, this news is not unexpected. In October 2021, Michigan reported record-breaking online betting revenue. It reached $463.3 million. Expanding and new markets often attract unlicensed companies, as customers there tend to be not only inexperienced but also unaware of the dangers betting with such companies brings. Michigan legalized sports betting in December 2019, but it took a whole year for the first brands to start operating. The first licensed online brands started offering their services in January 2021.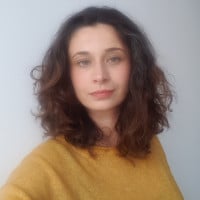 Borina Kopcic Pandur is a skilled and imaginative writer with years of experience in the gambling industry. As a writer for GoodLuckMate, she specializes in crafting detailed and engaging casino reviews that offer a fresh perspective on online gambling. With her unique writing style and profound industry knowledge, she provides readers with expert evaluations and insightful perspectives.