Bettors in Michigan will now be able to deduct some of their gambling losses from their income tax. This bill was signed into law by Gretchen Whitmer, the state's governor. The bill will see changes made to the state's existing income tax laws.
A New Era for Michigan Gamblers
This new law has been described as ushering in an era of change for Michigan. The bill, Senate Bill 764 was approved by governor Gretchen Whitmer and received strong support from the Michigan senate. It will see players across the state be able to deduct their losses from gambling from their taxable income.
In even more pleasing news for Michigan residents, the law is retroactive, which means it will cover any losses after January 1st, 2021. This will mean those filing their taxes in the coming few months will be able to use this law.
These new laws will see the state's tax bill reduced by $12 million from $29 million down to $17 million. While, on the face of it, this might not appear to be a great move, there are plenty of benefits.
Many Benefits for Players
Firstly, a state senator, Senator Curtis Hertel, believes that this will now fix a clear problem in the taxation laws. Before the bill, players would have to declare any gambling winnings as part of their income but were not allowed to deduct losses. It is believed that this law will ease the pressure on gamblers who are on a bad streak.
Similar bills have been introduced in other states and have been incredibly successful. Hertel added that it makes no sense for players to have to file taxes for money that was lost. They also said that it will make tax season much easier for players.

Responsible Gambling Promoted
There are several key points to the Senate Bill 764 that residents of Michigan should be aware of. Firstly, the state has said that those who report more losses than winnings will not be able to claim all of their losses. This is for several reasons. Firstly, it promotes responsible gambling choices, and secondly, it stops people from racking up losses to avoid paying their taxes. For example, if a player has won $1,000 but lost $2,000, they will only be able to write off $1,000 on their bill.
Gambling has become increasingly popular in Michigan. At the time of writing, there are 20 land-based casinos in the state, as well as many online operators. Online gambling was legalized in the state at the end of 2019 and has become incredibly popular. This new tax law will no doubt be a welcome relief to players there.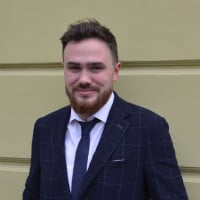 Liam is a skilled writer and journalist, highly regarded for his perceptive examination of the gambling industry. He specializes in online casinos and sports betting, and his work has been published in top-tier publications. Here at GoodLuckMate, Liam covers the latest industry news and has also authored various gambling guides, offering both beginners and experienced players in-depth analyses of games and strategies.