Mississippi's gambling is bouncing back to life in a major way, at least going by the revenue collected in May. Revenue from sports betting jumped 4,333.8% year-over-year to settle at $3.9 million in May. On the other hand, the state's handle climbed 15,175.0% and settled at $36.1 million.
Sports Betting Revenue Jumps Year-over-Year in May
Mississippi's gambling activities were dealt a massive blow when land-based sportsbooks and casinos were shut down for almost an entire month in May last year. This was due to the COVID-19 pandemic that saw the state impose health restrictions that included lockdowns. These establishments couldn't re-open until 21 May.
Mississippi only allows in-person sports wagering. That meant revenue for May 2020 would see the lowest collected in a month since operators were open for just 10 days of the month. Retails sportsbooks, however, operated the entire month this year. That explains the massive increase in year-over-year handle and revenue.
Having said that, the month-over-month revenue was down 9.3% compared to the $4.3 million collected in April 2021.

Coastal Casinos Contributed the Highest Revenue
Once again, coastal casinos contributed the biggest percentage toward the overall revenue collected for Mississippi. These establishments contributed $1.9 million of the total revenue in May. Central casino came in second, contributing $1.5 million of the total revenue. Closing the list are the northern casinos that contributed the remainder of the amount ($574,933).
When it comes to handle in May, players spent $36.1 million, which represented a year-over-year increase compared to last year's $236,503. In addition to being a year-over-year increase, the handle was also up from April's $32.9 million, representing a 9.7% increase.
Again, coastal casinos contributed the highest amount, with over half of the handle ($20.7 million) coming from them. Central casinos contributed $9.9 million, while northern casinos contributed $5.6 million on the total amount wagered.
Casinos Back Up but Help is Needed
Casinos may be up and running to full capacities but casinos are desperately searching for employees. Mississippi's hospitality industry is holding multiple job fairs while offering their existing employees bonuses to refer people they can hire. Other companies are pulling all kinds of tricks to attract talent to their establishments.
For instance, The Beau Rivage is one of the local casino companies that held a fair looking for new employees. At least 265 job seekers attended and 70 were employed on the spot and 80 positions still remain vacant.
The COVID-19 pandemic is one of the reasons why these positions remain vacant, although the numbers vary from one establishment to another. Pay rates are also another reason for the vacant positions. Having said that, it's only a matter of time until the hourly wages start soaring as the demand for workers soars.
There's also another factor that's pushing people away from these jobs. Many residents have been on the receiving end of $300, which is unemployment aid offered by Mississippi. This comes to $1,200 a month and the state started peeling off this aid in June 2021. As a result, it's likely that these positions will be filled pretty fast.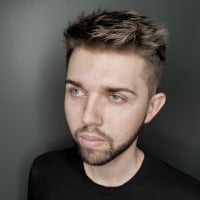 Nerijus Grenda is a prolific contributor to the GoodLuckMate site. With a deep understanding of the online casino industry, gained from his own experience as an avid player, he offers valuable insights on what sets the best casinos apart from the rest. As a writer, Nerijus shares his expertise through expert analysis and thoughtful commentary on various topics related to online gambling, including casino reviews, game guides and industry trends.