India is about to see a change in its online gaming regulations if an Indian lawmaker succeeds. Rajya Sabha member, Sushil Kumar Modi from the upper house of India's parliament, called for nationalizing online gaming rules. Uniform tax is on top of the agenda. The BJP Leader cited increasing mobile gaming addiction among the youth as a top reason for pushing for the new regulations.
Increased Mobile Gaming Addiction Triggers Call for Tougher Regulations
The member of parliament said online games including those accessible via mobile continue to give rise to more betting and gambling-like behaviors. Modi said this continues to cause negative effects on the youth.
M Venkaiah Naidu who is the Rajya Sabha chairman seconded Modi's suggestion. The chairman later forwarded the issue to the minister of communications, electronics & information technology, Ashwini Vaishnaw.
A 'big addiction.' This is the gaming industry according to Modi who compared it to the crypto industry's absence of regulation. India suggested a full ban on cryptos in November. But the ban didn't hold after the decision was thrown out.
Modi further stated the government should consider establishing a comprehensive regulatory framework. This is to govern online gaming while also introducing a uniform tax. Modi cautioned the lack of regulation would lead to children being more susceptible to addiction problems. The BJP leader further emphasized the concerning increase in gambling and betting tendencies in the online gaming space.

Millions of Gamblers Headed for Addiction?
This is what Modi fears about. The member of parliament feared crores and crores of youths would end up as online gaming addicts. India denotes 10 million as a crore. In this case, it's about millions of gamers Modi fears will fall into addiction. '
Putting that into perspective, Modi said at least 430 million people are active online gamers in the country. And the numbers are set to rise to hit a whopping 650 million by 2025. But the BJP leader failed to disclose which type of online games contribute to betting or gambling.
Modi in India isn't the only concerned party. Calls by parents and regulators worldwide continue to call for clarity when it comes to some gambling-like aspects in gaming. Loot boxes are of particular interest.
Already the United Kingdom and Brazil put up the matter for discussion. Other states also vested into the matter are Australia and the United States.
A class-action lawsuit and a Bloomberg article saw Skin gambling banned in 2006. The lawsuit was filed against Valve, which is the company behind Dota 2 and Counter-Strike: Global Offensive.
The Lawsuit accused Valve of promoting underage gambling. This was particularly after the company failed to block third-party sites from using skins as a wagering currency. Skins are digital cosmetics and frills with no actual value.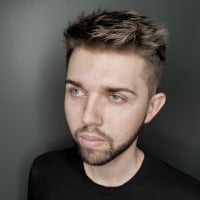 Nerijus Grenda is a prolific contributor to the GoodLuckMate site. With a deep understanding of the online casino industry, gained from his own experience as an avid player, he offers valuable insights on what sets the best casinos apart from the rest. As a writer, Nerijus shares his expertise through expert analysis and thoughtful commentary on various topics related to online gambling, including casino reviews, game guides and industry trends.