It seems that the thrilling iGaming industry never sleeps. In addition to the exciting online slots releases and massive jackpot wins, there are also mind-blowing mergers. In that regard, it's been an especially busy year for Evolution, previously working under the brand Evolution Gaming.
The company announced a public offer to NetEnt's shareholders in June 2020 and then rebranded to Evolution a few months later. In September, Evolution confirmed that it's taking over the Scandinavian iGaming giant for approximately €1.9 billion ($2.1 billion). As of December 1st, 2020, both companies will operate as a group under the brand name Evolution.
Evolution Backed by 93.9% of Shares and 97.3% of Votes in NetEnt
Evolution placed a bid of SEK79.93 per share, valuing the Scandinavian slots provider at about €1.9 billion. By November 23rd, the offer was declared unconditional, and it was backed by 93.9% of shares. It also got 97.3% of all the NetEnt votes. Evolution also announced the issuing of 933,504 new stocks besides offering shareholders to sell holdings for 0.1306 Evolution shares.
Once the deal was confirmed, NetEnt announced delisting its B-shares from the Nasdaq Stockholm exchange. Per the Nasdaq Stockholm decisions, December 16th was selected as NetEnt's last trading day on the exchange.
This merger is projected to save the group costs of about €30 million annually compared to the combined expenses of Evolution and NetEnt.
Yet, not everyone is happy with the acquisition as the new owner promptly shut down the NetEnt LIVE division. The step made about 300 NetEnt employees based in Qormi, Malta redundant. Many of them joined the company no more than three months ago when NetEnt expanded its live casino portfolio.
Even NetEnt's CEO, Therese Hillman, is scheduled to leave the new group in 2021's first quarter.
'A Significant Step Towards Evolution's Long-Term Vision' Claims Evolution's Chairman
Jens von Bahr, Chairman of Evolution, described the deal as a 'significant step' for the company. Evolution's long-term vision is to become a leader in the industry. Therefore, NetEnt's position as a leading slots provider significantly boosts its portfolio.
The Chairman didn't fail to mention how the brand now has a favorable position in the US market. Both Evolution and NetEnt have established themselves in the expanding North American sector. Hence, the company expects to fully capitalize on these positions.
NetEnt's Chairman, Mathias Hedlund, had a similar stance. In an official statement, he highlighted the 'unique possibilities to shape a leading global B2B provider of online casinos.


Four Top-Class Brands Under the Same Roof
Evolution and NetEnt aren't the only brands operating under the Evolution banner. In fact, back in September 2019, NetEnt took over Red Tiger Gaming for about £223 million. Red Tiger was established in 2014, and it is a fast-growing online casino provider. It's especially popular for its innovative online slots.
Evolution, similarly, placed a bid for taking over another competitor back in 2018. The leading live dealer supplier took over Ezugi for €15.8 million in a deal finalized in 2019. Ezugi joined the market in 2012 and stands behind quality mobile and web live dealer platforms.
Evolution will still offer products under the four brands Evolution, NetEnt, Ezugi, and Red Tiger Gaming. All these have a strong presence in the European but also the US remote gambling markets.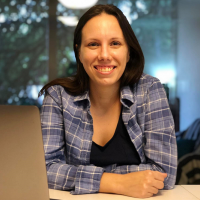 Milena is second-to-none when it comes to researching, reviewing, and recommending top online casinos. She stops at nothing when it comes to getting all of the facts and figures straight in each of her expert reviews. Plus, having worked as a writer within the iGaming industry since 2014, Milena has seen it all and is familiar with every aspect of online casinos.