Safer gambling measures are set to be introduced in Sweden in the next 12 months. The Swedish Ministry of Finance has proposed an introduction of a B2B license and stricter advertising controls.
Several Proposals Put Forward
The changes were announced at a conference by Minister Ardalan Shekarabi. The new rules would see a gaming software license becoming compulsory for suppliers in Sweden. The belief is that this would help curb illegal gambling activity. These laws will become effective on January 1st, 2023, giving providers plenty of time to comply.
The Minister has also put forward several other proposals. One of these would focus on banning the advertising of illegal gambling in the country. An extension of the current ban on gambling without a license was also proposed and is likely to be approved.
Protecting the Vulnerable
A proposed change in the way that gambling is advertised to young people and those who are vulnerable have been put forward. The Swedish ministry has emphasized the protection of young people in recent years.
The Ministry had also recently put forward a proposal that gambling advertisements should face special moderation. These new laws would see gambling advertising treated in the same way as alcohol advertising. There would be an emphasis on the marketing not being intrusive or urging people to gamble. These laws are set to come into action in June 2022.
Sweden's online operator association Branschföreningen för Onlinespel (BOS) rejected the initial proposals put forward in June 2021. It has done the same with these new proposals. The secretary-general of BOS, Gustaf Hoffstedt believes that licensed operators need to be able to market themselves. They believe that this helps prevent the spread of illegal online gambling.

Taking Back Control
The last proposal that was put forward will see Swedish operators provide information to the ministry about gambling trends and consumer habits. The BOS has expressed cautious optimism regarding this proposal.
Ardalan Shekarabi, the Minister for Social Protection said that they believe these new rules will help control the unlicensed gambling activity that takes place in Sweden. They also believe that it will control marketing and stop customers from being bombarded.
Shekarabi said that they believe these measures will also help them to take back control of the Swedish gambling market. They added that it will also provide stronger protection and safety for customers.
Sweden has taken a strong stance on offshore gambling in recent months. The Ministry of Finance said that it would be coming down hard on illegal and offshore operators. New rules were brought in to help authorities crack down and punish these operators to clean up the Swedish gambling industry.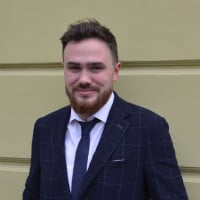 Liam is a skilled writer and journalist, highly regarded for his perceptive examination of the gambling industry. He specializes in online casinos and sports betting, and his work has been published in top-tier publications. Here at GoodLuckMate, Liam covers the latest industry news and has also authored various gambling guides, offering both beginners and experienced players in-depth analyses of games and strategies.