SoftSwiss is a renowned online casino and betting platform provider. The brand has been around since 2008 and stands behind lots of unique features. Among its latest innovations and functionalities, the company released four new bettor functions. All of these came right in time for the UEFA Champions League and UEFA Europa League semi-finals. They will elevate the sports betting experience and improve the overall action for punters. SoftSwiss gave exciting names to the functionalities – Quickbet, Maxstake, BetBuilder, and BetCashout. Each of these focuses on a separate aspect of the wagering action, while all are mobile-friendly.
Speeding Up the Betting Process and Maximizing Winning Potential
SoftSwiss' Sportsbook Platform now has a diversified user experience and an even higher drive to the action. All the newly introduced features ensure a faster and more rewarding process for bettors. They also enhance user-friendliness as well as convenience. Every one of them was created to tend to a specific issue and meet the always-changing bettor demands.
First, we have the BetBuilder, a feature that enables punters to place express bets. This is going to be possible on football only and within one event. Then, we have the Quickbet function. As the name suggests, it speeds up the staking process and saves bettors' precious time. Maxstake is also here to let punters know what the max bet amount is. This is done automatically and removes the annoying calculations that players needed to do by themselves.
Finally, BetCashout is SoftSwiss' answer to the popular Cashout feature. It enables bettors to cash out their bet before the event ends. So, in case something doesn't go your way, you won't lose your bet at least. Cashout has been in high demand these past few years. So, it's terrific to see it available on the SoftSwiss Sportsbook Platform.

SoftSwiss Strives to Stay Ahead
Alexander Kamenetskyi was the one to comment on the brand's latest sports betting mechanics. He is SoftSwiss' Sportsbook Product Owner. In his statement, Kamenetskyi highlighted how the industry was rapidly growing and how the company always tried to stay ahead of it. Introducing new functions to punters was one of the ways to stay relevant in the ever-growing market. According to Kamenetskyi, SoftSwiss takes security, functionality, and user-friendliness very seriously. The brand was also focused on maximizing player engagement and interest during the sports betting action.
The Product Owner revealed that SoftSwiss Sportsbook Platform would keep innovating and reaching new milestones. The recently introduced premium cricket option was also mentioned as one of its latest additions. Thanks to it, punters can now wager on 30 different events with 100 different outcomes. American league live betting is the next feature that SoftSwiss bettors will soon be able to use, as well.
SoftSwiss – A Leading Online Casino and Sportsbook Platform
SoftSwiss is an all-in-one platform solution for online casino and sports betting operators. Among the things it brings to the table, we have fraud prevention, risk management, and top-quality customer care.
The brand is especially popular among online casino providers as it boasts a game catalog of more than 30 titles. Plus, the platform comes with live dealer tables, a mobile-ready product, and several iGaming licenses. As a game aggregator, SoftSwiss boasts over 11,000 casino games by over 70 providers like NetEnt, Microgaming, and Yggdrasil.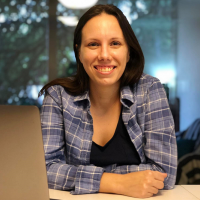 Milena is second-to-none when it comes to researching, reviewing, and recommending top online casinos. She stops at nothing when it comes to getting all of the facts and figures straight in each of her expert reviews. Plus, having worked as a writer within the iGaming industry since 2014, Milena has seen it all and is familiar with every aspect of online casinos.