College sports are an essential part of Americana just like the Statue of Liberty, apple pie, and Coca-Cola. However many states, including New Jersey, don't allow betting on college sports teams. But there are great chances that will change in the future. The State Assembly panel moved forward a bill that is supposed to make this type of betting decriminalized and completely legal. At the moment it is not allowed to bet on teams based in the Garden State, regardless of where they play, nor is it allowed to bet on college teams from other states playing in New Jersey.
Financial Benefits from Legalization
New Jersey is one of the first US states to recognize the importance of legal sports betting, having legalized sports betting in June 2018. The first platforms were launched just one month later. Still, only betting on professionals was available. Many insiders believe that the turning point, in this case, might be the success of Rutgers University's men's basketball team. The team made it to the NCAA tournament this year for the first time in the past 30 years. Despite a great level of enthusiasm, bettors weren't able to place a single bet, all due to regulations. Of course, this means a lot of money was left in customers' pockets, rather than in the treasury.
As usual, things are far more complicated than just passing a bill. The bill will place a question on the fal l ballot, for the voters to state whether or not they support the constitutional changes required for the implementation of the bill. What is interesting about US ballots is that the ballot explains the current situation with the issue, as well as how the change will happen. The ballot could take place in November. Let's keep our fingers crossed voters recognize the importance of this bill!
Even though the bill passed the Senate, it also needs to pass the State Assembly. The next step is signing. If it happens, the signing will be done by Gov. Phil Murphy, one of the major legal sports betting supporters. "New Jersey — yes, New Jersey — can very soon and will very soon dethrone Nevada as the sports gaming capital of America," he stated back in 2019.

Will Betting Affect College Sports?
The total revenue of all NCAA departments in 2019 was an astonishing $18.9 billion. The majority of that income is provided by basketball, particularly the annual March Madness tournament. Football is also incredibly popular, but not as lucrative. Nonetheless, all top-earning colleges have strong football teams. The most valuable college football teams in 2019 were Texas A&M Aggies ($94m profit), Texas Longhorns ($92m profit), and Michigan Wolverines ($83m profit). Not shabby at all!
The opposition believes betting will enable all sorts of manipulations. They are afraid college sports might lose their integrity. Assemblyman Ralph Caputo stated they will monitor the entire industry to make sure it complies with the highest ethical standards. He also invited the public to speak its mind.
The sports betting industry in New Jersey is flourishing, so there is no doubt college sports will make it an even more powerful economic force. In 2020 the state reported $6 billion worth of bets. $1 billion was reported for December 2020 alone.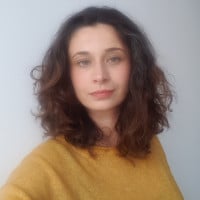 Borina Kopcic Pandur is a skilled and imaginative writer with years of experience in the gambling industry. As a writer for GoodLuckMate, she specializes in crafting detailed and engaging casino reviews that offer a fresh perspective on online gambling. With her unique writing style and profound industry knowledge, she provides readers with expert evaluations and insightful perspectives.