New Jersey recorded a 302.7% increase in its June revenue. The increase saw the month's revenue strike $392.8 million. This is the highest revenue collected for the period monthly revenue reports are available from 2010.
Land-Based Gaming a Major Contributor to the Record Revenue
New Jersey's gambling revenue collected in June surpassed July's 2010 $364 million. The revenue also shot up by 4.9% from the $374.2 million collected in May 2021. This increased revenue came from all three gambling avenues. Online gaming, sports betting, and land-based casino gambling.
The latter contributed the highest amount. This was after casinos in New Jersey received the green light to re-open. The best part is they were able to remain open for an entire month since the beginning of the year. Last year's closures saw physical establishments remain closed as the government enforced health measures to curb the spread of the COVID-19 virus.
Land-based casinos contributed a total of $214.5 million. Slot machines contributed the majority at $154.1 million. Table games raked $60.4 million.
Online gaming came in second at $107.1 million. This represented a 26.1% increase from the previous year's revenue. But $2.2 million collected from peer-to-peer options such as poker recorded a downfall of 37.5%. Another $104.8 million came from other regulated forms of gaming. This represented a 28.8% increase compared to the same period last year.

Sports Betting Revenue Grows by 465.9%
Sports wagering came at a distant third. But it showed tremendous growth. The revenue stood at $71.3 million to represent a massive 465.9% increase. Total wagers during this period came to $766.9 million.
Online wagers contributed the highest amount at $683 million. It doesn't come as a surprise as players prefer to remain indoors because of the pandemic. Live sports also made a comeback after their postponement in 2020 to claim a major stake in the increased wagers. Retail wagering contributed only $83.9 million.
The best performing casino in the state was Borgata Casino of MGM. Total gaming revenue from this establishment clocked $97.8 million. This includes revenue from sports betting, online, and casino wagering. Internet and casino gaming hit $34.4 million and $56.6 million respectively.
The highest sports betting revenue came from Meadowlands Racetrack. The establishment raked $44.5 million in June. Coming in at a distant second was Resorts Digital at $13.0 million. Borgata closed the list with only $6.9 million.
Gambling revenue in New Jersey now stands at $2.1 billion. This is revenue collected from the start of 2021 to date. The revenue represents a 105.7% increase compared to the same period last year.
More Revenue on the Horizon for New Jersey
The increased monthly revenue is set to climb even higher. This is after the General Assembly and Senate in the state approved fixed odds wagering on horse races. A signature from Governor Phil Murphy is now the only step remaining for its implementation.
Its approval will see horse racing bettors enjoy additional betting options. Pari-mutuel is the only betting available in the Garden State. BetMakers is one of the betting firms already gearing up to take advantage of the new legislation. A 10-year partnership with Monmouth earlier in 2020 gives it the opportunity to offer on-course fixed-odds management on behalf of the racetrack.
BetMakers has several other similar agreements across the US. Virginia's Colonial Downs, Washington's Emerald Downs, and Oregon's Grant Pass Downs are some of the racetracks the betting company has agreements with. Others are Pennsylvania's Fairmount and Lone Star Park based in Texas.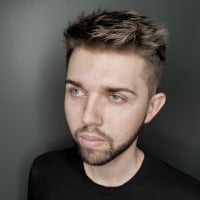 Nerijus Grenda is a prolific contributor to the GoodLuckMate site. With a deep understanding of the online casino industry, gained from his own experience as an avid player, he offers valuable insights on what sets the best casinos apart from the rest. As a writer, Nerijus shares his expertise through expert analysis and thoughtful commentary on various topics related to online gambling, including casino reviews, game guides and industry trends.