New Tax Increases for gambling in Trinidad and Tobago are to be expected in the near future, following the enactment of the new Gambling (Gaming and Betting) Control Bill 2021. This will see an increase in tax contributions from regulated operators within the dual-island Caribbean nation. It is expected that up to 500 million Trinidad and Tobago dollars will be raised following this tax increase. This equates to around €61.6 million.
The Breakdown
The way the bill is split means that different types of games will be taxed slightly differently. Some games listed include blackjack tables and electronic roulette machines, which will be taxed at just over €100,000 per table. Caribbean Stud Poker will be taxed at a little over €120,000 per table and slots come in at around €20,000. The new commission that will be formed as a result of this bill will consist of between six and ten members, all of which have experience in the industry. A chief executive will be appointed to serve the commission for a five-year term.

Fighting Against Crime
This new legislation is part of the government's answer to the possibility of links between gambling operations and criminal activity. Concerns are with regards to keeping up with the fight against money laundering and financing of the criminal underworld on the international stage. Under current laws, those found responsible for running illegal gambling operations could face five years imprisonment, along with a fine of around €4 million. There is however only so much that one government can do, especially when taking into account the limited influence they have on online operations based overseas.
The Gambling Market In Trinidad and Tobago
While Trinidad and Tobago has had a thriving gambling market for quite some time now, the online sector has yet to be fully regulated. As such, players have been accessing illegitimate sites that may well be licensed, but not within the borders of Trinidad and Tobago. Residents of this idyllic country are not prosecuted for playing online, as the government's main focus is on the operators themselves. As such, players freely play their favorite games online, despite the country being unregulate. While the new Gambling Control Bill definitely shows that the authorities have a keen interest in updating regulations, increased taxes will make it more prohibitive for legitimate operations to remain competitive. If the country was to open up an online market, this could provide an additional boost to tax revenue without harming local businesses.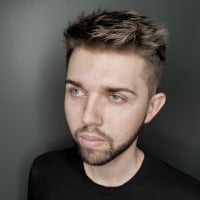 Nerijus Grenda is a prolific contributor to the GoodLuckMate site. With a deep understanding of the online casino industry, gained from his own experience as an avid player, he offers valuable insights on what sets the best casinos apart from the rest. As a writer, Nerijus shares his expertise through expert analysis and thoughtful commentary on various topics related to online gambling, including casino reviews, game guides and industry trends.