Northern Ireland is set to experience the first significant change to its current gambling regulation in 35 years. This will see companies make adjustments to the way they operate in the coming weeks and months. Both Britain and Northern Ireland have undergone legislation changes recently as the entire United Kingdom examines its gambling industry.
New Rules for Online Gambling
Northern Ireland is currently regulated under the Betting, Gaming, Lotteries, and Amusements Order which was introduced all the way back in 1985. The country's Community minister, Deirdre Hargey has confirmed that change will finally be put into place. She also confirmed that there will be new legislation regarding online gambling put into law.
Talking of the change in law, Hargey acknowledged the fact that the country has not been able to keep up with the rest of the industry due to the lack of legislation. This is something that Northern Ireland is committed to changing. The first stages of these changes will happen in the coming months.
This will just be the beginning though. A second, longer phase is due to start once these changes have been implemented. This second period will introduce a new regulatory framework that will also regulate online gambling. There is no indication yet as to how long this second phase will take.
Big Changes for Operators
While it is not fully clear exactly what the new legislation will implement, Deirdre Hargey did confirm that it will contain a mandatory code of practice that must be followed by all companies offering gambling services. Implementing these changes and getting companies up to speed is expected to take some time in itself.
Allowing children to use gambling machines could also be made illegal under the new act. Plus, the definition of cheating will also cover those caught attempting to cheat.
Another issue that has been brought up is the introduction of statutory levies on operators. This was a topic that was raised in the Department of Digital Culture, Media and Sport's (DCMS) Gambling Act review. Both GambleAware and YGAM have drawn attention to it. This would certainly be a significant change that would impact the operator's pockets.

Industry-Wide Changes in the UK
A positive change for bookmakers would be a proposed move to allow them to open up their shops on Sundays and Good Friday. This proposal was met with positive support at a public consultation in 2019. 66% of the participants considered that working hours for bookmakers should be relaxed, and there was a positive response to being open on Sundays. As of right now, shops are not permitted to operate at all on Sundays.
Northern Irish ministers have been seeking advice and guidance from their counterparts in Westminster for these new bills. The United Kingdom as a whole has been undergoing a generational review of the 2005 Gaming Act. Furthermore, the British government is also looking to implement several changes.
The gambling industry, on the whole, has come under close scrutiny in the UK since the Covid-19 pandemic started last year. Figures are suggesting that more British people have turned to online gambling since being locked down.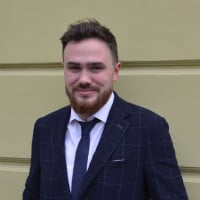 Liam Hoofe
Updated: 14 Jun 2021
Liam trained and qualified as a journalist in 2013 and has been working as a writer ever since then. His background is in sports journalism and he has worked with various well-know...