For a long time, the Norwegian state has controlled the online betting market in the country. Norsk Tipping is the one responsible for lotteries and sports betting. Norsk Rikstoto is primarily used for the horse racing markets. Yet, residents have started to look for an improved experience via international companies. This opens up an important question. Is Norway losing control of its betting industry?
Better Services at the International Level
International betting sites need to offer the best possible experiences. This is due to the ongoing fierce industry competition. It seems as though the technological advances and new features are accelerating much faster than what you can find in Norway. It is these new features at the international sites that are starting to turn the heads of the locals.
It is estimated that two-thirds of Norway's online gambling now occurs on international sites. This shows the considerable issue that is facing the state-owned companies. It throws up two fairly large issues. Firstly, they are missing out on upwards of 2 billion NOK in tax revenues every year. Secondly, many of its residents who are gambling abroad are not protected by Norwegian laws.
One of the main reasons that a state would own a monopoly like this is because they believe they are better placed to control and regulate the market. This would ensure full protection for its customers. However, it is becoming apparent that the Norwegian model is failing. It clearly cannot control those players who are taking their business overseas.

Looking to Their Neighbors
Norwegian bettors are internet savvy and they will be drawn to innovation and better pricing. So, it has come as no surprise to many experts that this breakaway has happened. It now lies with the Norwegian authorities on how they plan to resolve the issue. Some suggestions include adopting a similar model to neighboring Sweden and Denmark. This may hold the key to wrestling back control. In short, their neighbors have implemented a multi-license system. This system enforces companies to comply with a set of rules that are overseen by the national gambling regulator.
This model could prove to be hugely successful if implemented correctly. Predictions suggest that international betting may shift from 66% to as little as 5% within the first year alone. Both Sweden and Denmark have managed to reduce the amount of online gambling taking place on international betting sites. They are now notably better placed to manage and control their gambling industry. Both countries can generate vastly superior tax revenues from online gambling. Plus, their resident bettors not only benefit from an improved level of service but are now protected by domestic regulation and laws.

Moving Forward With the Times
Switching to a multi-licensed market is going to make all the difference. It would allow companies to gain a license that creates competition and the choice needed for the industry to thrive. It would also allow customers to get the required level of value and features from fully licensed and regulated sites. The world continues to move forward and the Norwegian state needs to move with the times. It should open its eyes to the situation unfolding around them or they may face a more substantial problem in the not too distant future.
By listening to what the local players are telling them, Norway could benefit from a shift in its monopolistic stance. Opening up licenses to non-state-owned companies can improve the protection of their players. It would also allow them to control and regulate a more competitive and innovative industry. They could then reap the rewards for both player protection and national tax revenues. We will watch eagerly with anticipation as to how the situation plays out.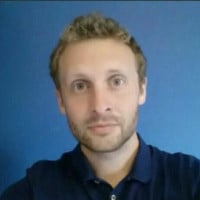 Steven is GoodLuckMate's casino veteran, having started in the industry in 2007! Although he knows everything about online gambling, it's sports betting that is his true passion. Additionally, he's not only our go-to writer for casino reviews, but he's also the one keeping the closest eye on iGaming companies, so he always knows what they are going to do next.