How many times should a company get a warning before getting a fine? Once? Twice? Think what you like, but Lotteritilsynet has had enough! The Norwegian regulator fined an affiliate website for promoting illegal gambling operators. Beforehand, the authority repeatedly warned SEO-Butler to remove unlicensed brands. The first warning happened back in December 2020, followed by another one in March this year. SEO-Butler didn't take the warnings seriously. Ignorance may be bliss, but not in this case!
Did SEO-Butler even Make an Effort?
Rumour has it that SEO-Butler sent a statement to the regulator. The affiliate claimed illegal operators are not accessible for customers from Norway. Lotteritilsynet decided to act fairly and checked the website again. The latest review happened between 19 April and 3 May. It noted that although plenty of brands were blocked, four remained accessible to Norwegians. Not all these sites are gambling-related. In fact, it seems that casino links have been added to seemingly non-gaming content.
The regulator issued a simple statement and a fine. Lotteritilsynet again mentioned that the company received more than one warning. Furthermore, it explained that SEO-Butler was aware of specific issues on its websites. The regulator explained the affiliate made an effort to adjust the content but still failed to follow all laws and regulations.
But what about the fine? Well, it was determined by the Norwegian Lotteries Act 1998-99. The law says the fine should demotivate the offender from repeating the illegal activity. It should be much higher than the profit generated from advertising unlicensed casinos. Lotteritilsynet determined a NOK2,000 (€200) per day would be a decent amount. The fining process will start on 25 May. The fines will accumulate until they reach NOK200,000 (€20,000).

Why Target Affiliate Websites?
Affiliate websites, such as those operated by SEO-Butler, are beloved among customers. These specialized websites provide more information about specific casino brands. Still, it is not all about honest reviews and guides. Oslo-based SEO-Butler was offering access to unlicensed gaming companies through 17 websites. As it turns out, some of them failed to follow the basic rules of the business.
Even after all editing and content amending, four websites still contained links leading to illegal casinos. Those four websites were Tjenpengeronline.no, Fotballreisetips.no, Finnstillinger.no and Startsidendin.no. None of them are strictly gambling-related but focused on topics such as traveling and money management.
About Lotteritilsynet
The Norwegian Lotteries and Foundations Authority is not as prominent as MGA or Spelinspektionen. Even so, it remains one of the most diligent regulators. It was founded in 2001 and operates under the Ministry of Culture. Its headquarters are in Førde in Sogn og Fjordane.
There is a new era in front of Lotteritilsynet. The upcoming consolidation of the Lottery Act, Gambling Act, and Totalisator Act will change the gaming industry in Norway. The regulator even stated it hopes it will allow a more holistic approach towards gaming. It is also looking forward to a higher level of customer protection.
The new law could also allow nonprofits to organize gambling without a license. Companies with a turnover of less than NOK200,000 could be allowed to provide gambling. Still, it would be possible only through digital channels. Furthermore, Norsk Rikstoto could offer fixed-odds race betting. Lotteritilsynet hopes that all these innovations will incite Norwegians to join regulated brands.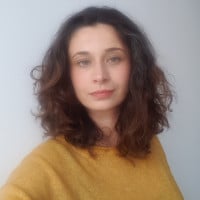 Borina Kopcic Pandur is a skilled and imaginative writer with years of experience in the gambling industry. As a writer for GoodLuckMate, she specializes in crafting detailed and engaging casino reviews that offer a fresh perspective on online gambling. With her unique writing style and profound industry knowledge, she provides readers with expert evaluations and insightful perspectives.