A 'special purpose acquisition company' (SPAC) known as Foley Trasimene Acquisition Corp II, on Monday announced that it would merge with online payments company Paysafe Group Holdings in a merger valued at $9 billion.
According to the terms of the deal, the resultant entity will continue using the name Paysafe and will trade on the New York Stock Exchange using the ticker PSFE.
Furthermore, the deal will see Foley Trasimene provide the merger with a cash fund that also includes $150 million sourced from the Cannae Holding acquisition deal. Institutional and private investors will chip in a further $2 billion.
Fidelity & Guaranty Life Insurance, Commonwealth Land Title Insurance, Fidelity National Title Insurance, and Chicago Title Insurance comprise the private investors contributing $500 million in investment. Cannae Holdings, on the other hand, has committed $350 million. CVC Capital Partners and Blackstone Group, private equity groups credited with taking Paysafe private, remain as the biggest investors after the listing. The merger will reportedly triple the initial investment.
According to Philip McHugh, Paysafe CEO, "Today, more than ever, businesses and consumers need to connect and seamlessly transact via digital commerce, and this is what Paysafe does best through our industry-leading payment processing, digital wallet, and online cash solutions,"
Of course, the deal will have to wait for more scrutiny and a nod from the US Securities and Exchange Commission as well as Foley Trasimene shareholders. If everything goes according to plan, the merger is expected to see the light of day in the first half of 2021.
Boosted Growth Opportunities for Paysafe in the US iGaming Scene
According to Paysafe CEO Philip McHugh, the deal will "accelerate [its] growth opportunities across the business, particularly in fast-growth sectors such as iGaming" as well as e-commerce. The company is one of the top payment choices when it comes to these sectors.
On his end, Willian Foley, Foley Trasimene founder and chair member, said the group has the potential to "further enhance Paysafe's growth trajectory through accelerated operational transformation and M&A."
Golden Nugget, Rush Street Interactive, Draftkings, and many other online gaming operators have been beneficiaries of SPACs in a bid to accelerate their public listing process in the US.

Paysafe's Recent Focus on the US iGaming Market
The merger doesn't come as a surprise, considering Paysafe's recent move to appoint Scot McClintic as Senior Vice President iGaming Product & Strategy. According to a statement by the company, Mr. McClintic comes with essential strategic insights thanks to his vast experience in the industry.
Paysafe has been laser-focused on the US iGaming market, especially after the Supreme Court ruling that wiped out the federal sports betting prohibition. Apart from appointing Scot McClintic, the company acquired Openbucks, a US-based company that allows online companies to take retail gift cards instead of credit cards. According to a Paysafe official, this payment method is "particularly popular amongst online gaming and eSports operators." you can read more about prepaid payment methods here.
Paysafe is the parent company of popular online payment systems that include Income Access, Paysafecard, Skrill, and Neteller. The company is known for handling payments for various online gambling operators. Some of these operators operate in the black or grey market if you would.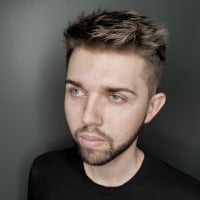 Nerijus Grenda is a prolific contributor to the GoodLuckMate site. With a deep understanding of the online casino industry, gained from his own experience as an avid player, he offers valuable insights on what sets the best casinos apart from the rest. As a writer, Nerijus shares his expertise through expert analysis and thoughtful commentary on various topics related to online gambling, including casino reviews, game guides and industry trends.