Fantasy sports have been all the rage for quite a while. Such sports allow users to become professional coaches and figure out their own match strategies. In fact, this type of gaming is so popular, some customers don't even care whether the platform providing fantasy sports is legal or not. However, regulators usually keep a close eye on such operators. Of course, sometimes they react with a significant delay. Such is the case of Fantasy Sports Games, an operator who was handed a $7,500 fine. And the reason for it? The Pennsylvania Gaming Control Board (PGCB) concluded the operator provided fantasy sports contests before gaining a license!
Better Late Than Never!
There are two things that make this verdict incredibly interesting. First, this is the first fine ever issued by the Pennsylvania Gaming Control Board to a fantasy sports operator. And second, this fine comes 3 years after the law violation happened. Namely, the company provided gaming services in May 2018 and applied for the license in February 2019.
According to the Pennsylvania Gaming Expansion Act of 2017, the operator was obliged to apply for a license from May 2018. Prior to that, it was possible to provide this type of gaming service without any particular license. It seems that Fantasy Sports Games hadn't read the memo and continued with its operations. The ruling was pretty clear, and the company hasn't made any appeal or comments.
Just last week, PGCB reported a drastic increase in revenue. In April 2021, the total fantasy sports gaming revenue was $404.1 million. Not impressed? Allow us to put things into perspective! That number is a 776.2% increase compared to the revenue from the same month last year. DraftKings was the company with the highest revenue, reporting $1.3 million from fantasy sports alone. FanDuel ended up in second place, with $775,667.

Fantasy Sports in Pennsylvania
When it comes to fantasy sports, the United States of America doesn't operate as a single market. Each state has the right to regulate this aspect of gaming as it likes. The so-called DFS (Daily Fantasy Sports) regulation in Pennsylvania is very similar to that in other states. All operators are obliged to hold a valid local license. The licensing fee comes with a $50,000 price tag. Still, the renewal fee is only $10,000.
This type of gaming is allowed only to citizens above the age of 18. The Pennsylvania Gaming Expansion Act also defines types of contests and customers. For instance, every operator must have some contests that are restricted to experienced customers. A customer is considered a beginner if they have entered fewer than 20 contests. Even though they are incredibly popular, high school sports events and college sports events can't be featured on any of the platforms.
The platform must provide tools that will help players manage their time and money, and even activate self-exclusion. On top of that, the company must encourage safe gaming, and display warnings and reminders on responsible gambling.
Before the introduction of the 2017 Act, sports enthusiasts were worried about how it would affect their gaming experience. However, it turns out there was no reason to worry. They were even allowed to keep their old accounts. The companies were the only ones who had to adjust to the new standards.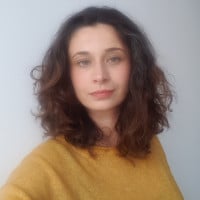 Borina Kopcic Pandur is a skilled and imaginative writer with years of experience in the gambling industry. As a writer for GoodLuckMate, she specializes in crafting detailed and engaging casino reviews that offer a fresh perspective on online gambling. With her unique writing style and profound industry knowledge, she provides readers with expert evaluations and insightful perspectives.