Two licensees were on the receiving end of the Pennsylvania Gaming Control Board's wrath. This was after they were found to be involved in the theft of VGT's (Video Gaming Terminals) at a truck stop. The other was for allowing the release of an unauthorized game to the public. As a result, the licensees had to part with $17,500 in fines.
Infractions by Love's Travel Stops & Country Stores Prove Costly
A monthly meeting by the Pennsylvania Gaming Control Board (PGCB) members on Wednesday approved a judgment to fine three licensees after committing infractions. According to the board, two of the infractions were related. This was the theft of cash at a video gaming terminal (VGT) at a Love's Truck Stop in Pennsylvania.
In this case, an individual identified as Jeffery Murphy spent at least three hours in the early morning of August 20 in the VGT area. Investigations showed that Jeffery accessed the cash box in one of the machines and made away with over $3,200 in cash and its equivalent. It gets interesting because this happened while two employees were on duty at the Stop.
One of the employees tasked with monitoring the security cameras was occupied with other tasks. These include food preparation, coffee handling, and restocking shelves. The other worker didn't see anything since he was in the fast-food section.
The VGT provider was not spared either. Second State Gaming was also found to have failed in monitoring the security cameras by having an on-call employee. Jeffrey was later arrested and tried in court.

Love's employees present during the theft were not reprimanded. This is according to the Assistant enforcement counsel for the regulator, David Tepper. With that said, Love went ahead to install sensors that alert its employees once a member is in the VGT area. Love's also agreed to part with $5,000 and $2,500 in fines for failure to monitor and costs for carrying out the investigation respectively.
Second State paid $7,500 as a fine for failure to monitor. Furthermore, it was slapped with another $2,500 fine as enforcement staff costs. After the incident, the company through Vice President of Operations, Jennifer Caruso, instituted a program that will ensure 24/7 monitoring of gaming terminals.
Parx Casino on the Spot for Unauthorized Game Release
The PGCB fined Parx Casino $5,000 for a testing error. Investigations showed that a GAN employee tested two online slot games. However, the test went from a test environment to a live environment. This then allowed players to bet on the games. For the 16 minutes that they were live, two players placed close to 500 bets on one of the games.
One player made 466 bets and wagered $3,576, losing $393 of that. The second player made 33 bets and lost $28 of the $37 in wagers. Parx later refunded the players their losses and later reported the violation. This is according to Bryan Schroeder who is the Chief Compliance officer for Parx. Parx was fined a further $2,500 as enforcement staff costs.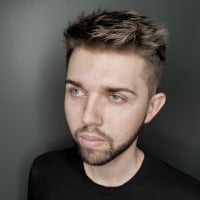 Nerijus Grenda is a prolific contributor to the GoodLuckMate site. With a deep understanding of the online casino industry, gained from his own experience as an avid player, he offers valuable insights on what sets the best casinos apart from the rest. As a writer, Nerijus shares his expertise through expert analysis and thoughtful commentary on various topics related to online gambling, including casino reviews, game guides and industry trends.