Players at 888 Casino are in for a brand-new live casino experience. Playtech has developed the exciting Safari Riches Live game exclusively for the operator. The game was released on April 12th and promises to be one of the most unique live casino gaming experiences available. It offers players a selection of bonus features and a daily progressive jackpot.
A Unique Live Casino Experience for Players at 888 Casino
Playtech and 888 Casino first announced their partnership in 2021. Since then, 888 has revealed a new, branded live casino studio. The relationship has also seen 888 offer a range of Playtech's most popular slot and card games.
The new Safari Riches Live game is based upon one of 888's most popular slots - Safari Riches. The new game will be a live version of this and it will be broadcast live from Playtech's cutting-edge live studio in Latvia.
The game will use all of the elements that have made the original slot game such a runaway success. This includes all of the bonus rounds such as the free spins and stacked wilds. What's more, Playtech has made the game even more attractive by adding a daily progressive jackpot. This is only going to be accessible by live casino players at 888 Casino and can be won on just one single spin. This will no doubt help get the game up and running and popular among players.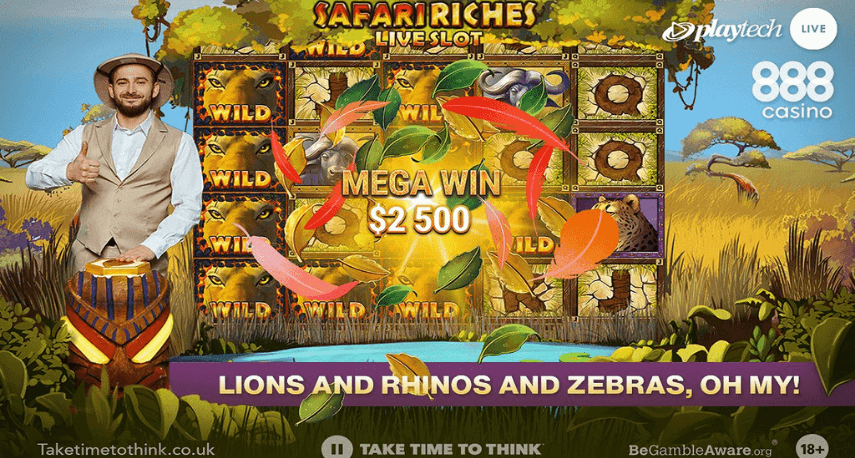 Both Parties Thrilled and Delighted With the Launch
The collaboration has been a huge success for both parties, and the hope is that the release of the Safari Riches Live game will only help to cement that. It is hoped that this will be the first of many exclusive projects between the two.
Playtech's Kevin Kilminster, who is in charge of live casino development and innovation, spoke with great enthusiasm about the launch. They said that Playtech is thrilled to work with 888 on this exciting game. They said that they are delighted to have been chosen by 888 to bring to life one of the brand's best performing titles. They added that Playtech has developed some features to help with the launch of the game and that they are feeling confident the game will prove to be as much of a hit as the slot that inspired it.
Talya Benyamini, speaking on behalf of 888 also spoke about the launch. They said that 888 is delighted with how the game has come out. They praised the detailed content and bonus features, while also mentioning the appeal of the progressive jackpot. They said that the launch of the game will use the success of the Safari Riches brand as a launch pad and help to bring it to a different audience. They finished by saying that they are excited to release the games to players and to keep working on exciting projects with Playtech going forward.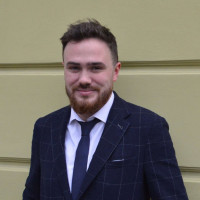 Liam Hoofe
Updated: 29 Apr 2022
Liam trained and qualified as a journalist in 2013 and has been working as a writer ever since then. His background is in sports journalism and he has worked with various well-know...