Polar Limited and AB Trav och Galopp (ATG) have received warnings from Spelinspektionen, the Swedish gambling regulator. This was after the watchdog found these operators in breach of sports wagering regulations in Sweden.
Spelinspektionen Says Breaches are Minor But Inexcusable
Polar Limited and AB Trav Galopp (ATG), received warnings from Spelinspektionen. ATG is a racing operator owned by the state. Polar Limited is the company behind Coolbet.com. The Swedish gambling regulator said both operators flouted the country's sports wagering regulations.
The regulator's investigations found that ATG had accepted bets placed on a horse race whose jockey was under 18 years during the race. This was in contravention to the Gaming Act regulations on sportsbook markets. This prompted the gambling watchdog to remind online sportsbook platforms to enhance their monitoring when it comes to the rules around in-play betting.
ATG self-reported the incident to the regulator by furnishing it with details of the breach. The operator also outlined they had set up necessary steps to prevent such incidents from occurring. ATG has implemented several checks to ensure bettors cannot wager on competitors under the age of 18.
But the regulator said the breach was inexcusable although it admitted to not finding any systematic flaws. ATG was still issued with a warning.

When it comes to Polar Limited, the breach was around betting on fouls that led to red cards/bookings and penalties in live sports betting. The operator self-reported the incident. It said that Coolbet.com (its betting brand) offered these betting options during a live FIFA World Cup qualifier match between Sweden and Georgia. This was on March 25.
Polar said that this was a human error and that the bets were canceled and players refunded their stakes. Polar may have self-reported the matter but the Swedish Gambling Authority again said it was not a minor issue and fired a warning. This despite the regulator, again, not finding any systematic flaws.
ATG Asks Regulator to Be More Lenient to Operators Who Self-Report Mistakes
ATG's CEO Hasse Lord Skarplöth last month asked the gambling watchdog to be more lenient to operators who self-report their mistakes to authorities. The CEO noted that the regulator has intervened in 46 and four of them involved ATG.
All four wrongdoings included breaches around failure to adhere to deposit cap regulations. The operator was also found to have breached regulations on bonus offers.
ATG was found to have breached age requirements in various ads. The regulator said that the operator didn't display the age requirements. It was issued with a warning that could lead to a $175K fine for further breaches.
ATG was also found in contravention of self-exclusion regulations. The operator sent ads to 77 people in Sweden's self-exclusion list. This resulted in a warning about a possible $337K fine.
The CEO said that ATG self-reported these incidents. This showed their willingness to follow the Swedish gambling regulations. But other operators failed to report their mistakes. These operators even went ahead to appeal against the sanctions imposed against them by the regulator.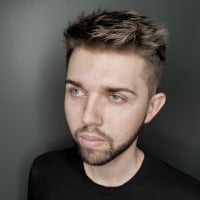 Nerijus Grenda is a prolific contributor to the GoodLuckMate site. With a deep understanding of the online casino industry, gained from his own experience as an avid player, he offers valuable insights on what sets the best casinos apart from the rest. As a writer, Nerijus shares his expertise through expert analysis and thoughtful commentary on various topics related to online gambling, including casino reviews, game guides and industry trends.