The online gambling industry in Portugal is alive and thriving. Local gaming authority, Serviço de Regulação Inspeção de Jogos, released a report with some fascinating numbers. The Q2 report noted a significant increase in revenue from online gambling - 81.9%. However, there is one number more breathtaking than that. Sports betting revenue reached a spectacular 224.5% year-on-year increase! Wowza! Online gambling revenue for the second quarter was €125 million, compared to €68.7 million the year prior. Still, it has to be noted this amount is a bit lower than in Q1 2021. From January to March, the online gaming industry generated €128.3 million.
Portuguese Gambling Industry Overview
What is the main cause of such a significant increase? One of the main reasons for sky-high numbers in online sports betting is the ease of COVID-19 restrictions and safety measures. As reported by the gambling authority in Portugal, in Q2 2020, most sports events were either postponed or completely canceled. So, bettors were left with only a few options to bet on. Most of the available bets were on unattractive sports leagues and bizarre events, as well as weather. The second reason for such a dramatic increase is one of the biggest sports events in the world - the UEFA 2020 Championship. Even though Portugal got kicked out during the Round of 16 phase, football was and still is (and probably always will be) the most popular betting category in Portugal. The second most popular sport is tennis, with 9.6% of all bets being placed are on "the white sport". Basketball lurks just around the corner with an 8.7% market share.
Sports betting is not the only thing the Portuguese are passionate about. Online casinos noted a 20% growth, reaching €57.5 million. On a year-to-year basis, players spent 25.2% more, totaling €1.65 million. The most popular game in the second quarter was, unsurprisingly, slot machines. According to the report, 76% of all casino bets were placed on slots. The second and third place went to true gambling classics - roulette and blackjack, with 10.1% and 5.4% market share respectively.

Rise in Self-Exclusions
The rise in revenue is also accompanied by a rise in the number of self-exclusions. In Q2 2021, 93,600 gamers requested a self-exclusion from online platforms, compared to just 56,600 in 2020. In the 3 months of Q2, the Portuguese gambling industry noted 151,900 new gambling accounts. The retail sector, which was hit hard in Q2 2020, recovered and reached €30.6 million. That is a 166.7% year-to-year increase. However, keep in mind that during the same period last year, almost all retail shops were closed due to the lockdown. Gaming machines remain the most popular (and profitable) form of entertainment, with €24.6 million in profits.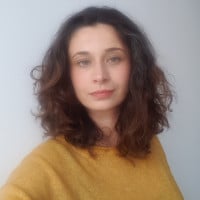 Borina Kopcic Pandur is a skilled and imaginative writer with years of experience in the gambling industry. As a writer for GoodLuckMate, she specializes in crafting detailed and engaging casino reviews that offer a fresh perspective on online gambling. With her unique writing style and profound industry knowledge, she provides readers with expert evaluations and insightful perspectives.