Gaming operators are set to receive a major boost when it comes to identifying vulnerable customers. This is after Rdentify and AgeChecked signed a comprehensive partnership that will enhance customer protection. Specialists in online ID verification, AgeChecked, and Rdentify, risk-gambling software provider, will fuse their state-of-the-art AI tools to develop enhanced tools that will monitor customers and later offer a risk assessment report. Speaking at the announcement of the agreement, both companies stated that their combined technologies on player risk assessment, ID verification, and CRM will cover critical aspects of a player's journey.
Collaboration Comes at a Critical Space for the iGaming Industry
Daniel Brookes, Rdentify Chief Executive Officer, said teaming up with AgeChecked couldn't have come at a better time, referring to the recent efforts by the UK government to enhance player compliance and protection, the 2005 Gambling Act review.
The British media has also been at the forefront of criticism on the gambling industry and its responsibilities to curb problem gambling. To this point, the UK has over 430,000 problem gamblers while two million have been identified as being at risk. With the partnership, operators will be able to identify these cases faster and eventually help them, thereby complying with gambling regulations and avoiding fines as well as dents on their reputations.
Since 2017, online operators have had to pay in excess of £63.5 in fines issued by the UK Gambling Commission (UKGC). According to Mr. Brookes, that's because operators are forced to rely only on their customer support agents to "identify signs of a problem during their live chat interactions."

Feeling like you need some help?
Find out more

Have you heard about gambling limits?
Find out more
Better Tools to Curb Problem Gambling in Fast-Developing Industry
Due to the limited responsible gambling tools at their disposal, operators are unable to offer better player protection. This necessitates the development of advanced tools that place operators in a better position to identify and intervene with problem gambling. This is where the partnership comes in. Rdentify offers machine learning-based and natural language processing engines that flag players at risk of problem gambling during live chat sessions. The system will integrate seamlessly with the operators' systems for easy operation. Furthermore, this new-found partnership is set to offer effective tools to iGaming teams that will eliminate the barriers involved in identifying players at risk in various markets.
AgeChecked Founder and CEO, Alastair Graham, said the emphasis on responsible gambling has never been higher and that the partnership with Rdentify offers a comprehensive approach to the problem as well as offering all-around solutions. He further added that the company is all-in on fighting "gambling-related harm and helping operators obtain and maintain their regulatory compliance. We see innovative technological solutions such as those employed by Rdentify as being key in the fight against problem gambling."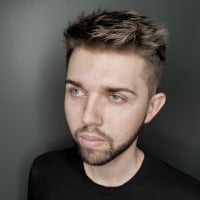 Nerijus Grenda is a prolific contributor to the GoodLuckMate site. With a deep understanding of the online casino industry, gained from his own experience as an avid player, he offers valuable insights on what sets the best casinos apart from the rest. As a writer, Nerijus shares his expertise through expert analysis and thoughtful commentary on various topics related to online gambling, including casino reviews, game guides and industry trends.