Real Dealer Studios gets the nod to start offering its portfolio in Spain. Real Dealer Studios is one of the top cinematic game providers, offering an alternative to traditional live casino gambling.
Spain Greenlights Real Dealer Studios
The game developer received certification. Meaning, casino operators in Spain will have a chance of offering their customers a different type of portfolio. Real Dealer Studios is known for its cinematic titles.
These are games with clips of the gameplay and dealers of various table games that offer an immersive playing experience. Professional directors and actors are used in developing the clips and later integrated with RNG gameplay.
Already, these games are common in Italy and the UK. Some of the popular titles from this developer include Real Roulette with Matthew, Real Roulette with Caroline, Real Roulette with Bailey, and Real Roulette with Sarati. Furthermore, the game studio has received the green light for its latest addition, Multifire Auto Roulette. This title comes with multipliers capped at 500x.

Real Dealer Studios Games
Fans of live dealer gaming have a unique gambling experience thanks to the games from Real Dealer Studios. By fusing RNG gameplay and video clips of dealers and the gameplay, gamblers enjoy a special experience as well as authenticity in the games regardless of the device used.
With this approach, the game provider needs to use the expertise of professionals in film direction, post-production, and the actors who act as dealers. This combination births Hollywood-like games, bringing something new to the industry and thus opening a new market for the developer.
What makes the games even more unique is the addition of a one-on-one engagement with the dealer in a cozy, luxury setting. Fortune Finder is also another brand by the developer known for its real-money offering. This game will also be in the lineup as the brand launches its portfolio in Spain.
Shane Cotter, Real Dealer Studios Chief Product Officer. spoke on the latest achievement saying that Spain is crucial. According to the official, this market offers massive opportunities as far as its games go. The Officer went ahead to express hope in the developer's portfolio when it comes to gaining popularity among punters.
Spain Gears for the Launch of Real Roulette
Authenticity and a new level of gameplay are exactly what players in Spain will get once operators in the jurisdiction get their hands on Real Roulette. The games from this developer are popular for their captivating aspects brought about by the gambling floor environment as well as the online gameplay.
Cotter concluded his statement by saying that Real Dealer Studios looks to integrate its games with various operator partners as the weeks and months go by. This he said as he acknowledged the acquisition of a license in Spain as a massive milestone for the company.
More About Real Dealer Studios
Real Dealer Studios is a leading content developer for online casinos. The company has established itself as a go-to studio for cinematic gaming when it comes to live dealer games. Started in 2019, the company is based in Malta and its combination of RNG gameplay with Hollywood-like cinematography is a key feature that distinguishes it from other developers in the industry.
Creating a realistic one-on-one gaming experience between the dealer and the player is the developer's key mission. And it achieves this by incorporating professional actors and film directors as well as an entire post-production team to bring the whole game to life.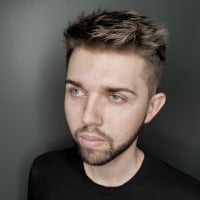 Nerijus Grenda is a prolific contributor to the GoodLuckMate site. With a deep understanding of the online casino industry, gained from his own experience as an avid player, he offers valuable insights on what sets the best casinos apart from the rest. As a writer, Nerijus shares his expertise through expert analysis and thoughtful commentary on various topics related to online gambling, including casino reviews, game guides and industry trends.