Real Dealer Studios is set to expand its customer base by venturing into the show games genre. The studio that entered the iGaming business with the unique moviemaking approach to its RNG games, will premiere its first two titles in the industry under the money-wheel series. The games are set to feature LA-based actors Sarati and Holly.
Premiere Set for February 25th and Early March
Game shows are known for their presenters and Real Dealer Studios has partnered with Los Angeles actors, Holly and Sarati to be the games' presenters. If you are a staunch gambling fan, you may have come across the duo in Real Roulette.
Both actors were responsible for popularizing the studio's release with their award-winning performance. This is one of the key factors responsible for propelling the gaming provider to success in this genre. It's not just about the actors, it's also about the film directors and a post-production team. This way, players get to enjoy Hollywood-style cinematography.

On the 25th of February, Fortune Finder with Sarati will hit casino lobbies. Fortune Finder with Holly, however, will remain on ice until early March. Punters can expect the same award-winning performance experience with previous releases such as Real Baccarat and Real Roulette. The RNG framework on these money-wheel games comes with top-quality pre-recorded video clips. That means it won't be a live gambling scenario. Instead, it will be an alternative to live casino games with immersive and personalized gameplay for an enhanced gaming experience.
The Fortune Finder games are recorded in a state-of-the-art TV studio featuring captivating backgrounds. It's these backgrounds that players will be familiar with, especially for those fans of highly-acclaimed game shows worldwide. Adding to the realistic experience is how the hosts engage with players and react during the game. For instance, they will react to wins as well as when a player lands the multiplier rounds that eventually lead to massive wins.
Difference In Design, Key Aspect
As indicated by the studio, players and operators alike who love game-show games appreciate titles that load rather fast and error-free as well as seamless gameplay regardless of the device in use. That includes mobile devices and desktops.
Speaking on the anticipated release of the Fortune Finder series, Shane Cotter, Real Dealer Studios, Chief Officer, said that the company is ecstatic about the launch of Fortune Finder with Sarati, which will be the studio's first money-wheel release. Mr. Cotter further added that the game will offer a "unique, engaging and highly entertaining player experience."
Adding to his statement, Shane Cotter added that the company's releases are designed to offer a different type of gameplay compared to the usual studio-based live dealer titles. Players can expect seamless gaming with immersive, authentic, and massive rewards throughout the game.
In his conclusion, Mr. Cotter said that they are eager to see Fortune Finder games launched in various lobbies and for eager punters to enjoy gameplay offered by these titles.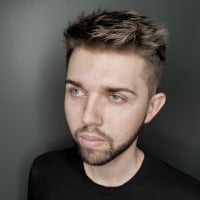 Nerijus Grenda is a prolific contributor to the GoodLuckMate site. With a deep understanding of the online casino industry, gained from his own experience as an avid player, he offers valuable insights on what sets the best casinos apart from the rest. As a writer, Nerijus shares his expertise through expert analysis and thoughtful commentary on various topics related to online gambling, including casino reviews, game guides and industry trends.