Research carried out by professors at Bristol University has suggested that a blanket ban on esports gambling advertising would be the right move. The research has shown patterns in how much gambling advertising young people see, and how much of an impact it has on them.
A Detailed Study into Gambling Advertising
The research was carried out by two members of the academic staff at Bristol University. The head of marketing at the university, Agnes Nairn, and Dr. Raffaello Rossi, a lecturer in the department, conducted an extensive study into the kind of advertising young people are encountering on their social media feeds.
The study surveyed three different groups of people. The first group was 210 people aged from 11 to 17, the next was 222 young adults aged between 18-24 and the final group was 221 people aged 25 and over. Questions in the study focused on social media advertising and the reaction that the participants had to it.

Young People More Receptive to Esports
The results of the survey, in many ways, were not surprising. It showed that just over 45.2% of the 11-17-year-olds, and 72.4% of the 18-24 group were being exposed to gambling advertising on their social media feeds weekly or sometimes even more. It also found that of these ads, the majority of them were more attractive to younger audiences.
Esports marketing was particularly notable in this regard. This was considerably more attractive to the two younger age groups than adults aged over 25. Over 60% of these adverts caused a positive emotional response in the two younger groups. This happened with less than a third of the ads with the older category.
As a result of the findings, the researchers suggested a total ban on Esports gambling advertising. This was because it was deemed as being much more attractive to younger people. Redefining young people to include those up to the age of 24 when it comes to gambling advertising was also a recommendation from the study.
More Needs to Be Done To Protect Young People
Agnes Nairn commented on their survey. They said that previous studies had highlighted how those under the age of 24 were encountering gambling advertising. They believe that this really highlights the scale of the problem.
According to Nairn, current legislation ignores these kinds of problems. They point to the future growth of esports and how important it is to get this right.
Kev Clelland, from the Young Gamers and Gamblers Education Trust, commented on the findings. They said that this was something that had been called for at the previous review of the Gaming Act.
They commented that all gambling advertising should target adults and never young people. Adding that this presents an opportunity to reassess some advertising protocols and legislation.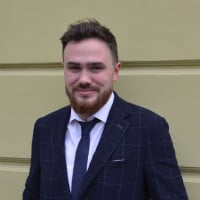 Liam is a skilled writer and journalist, highly regarded for his perceptive examination of the gambling industry. He specializes in online casinos and sports betting, and his work has been published in top-tier publications. Here at GoodLuckMate, Liam covers the latest industry news and has also authored various gambling guides, offering both beginners and experienced players in-depth analyses of games and strategies.