Portugal reported a 1.9% year-over-year increase in Q1 gambling revenue. This increase comes even as the retail sector experienced sharp declines in sales occasioned by lockdowns and restrictions related to the COVID-19 pandemic.
Portugal's Q1 Gambling Revenue Post a 1.9% Increase
Overall gambling revenue in Portugal showed the sector's resilience to post €134.3m in total collections. This was for the first three months of 2021 ending March 31, up from the €131.8m posted for the same period in 2020. The report was released by the country's gambling regulator, Serviço de Regulação Inspeção de Jogos (SRIJ).
While the overall gambling revenue was up, the online gambling industry provided the biggest chunk of the revenue for obvious reasons. The previous year and a half were marred by restrictions and lockdowns caused by the COVID-19 pandemic that brought multiple industries to their knees.
The regulator reported that online revenue for Q1 stood at €128.3m, representing 82.8% of the total revenue collected. This figure was up from the €70.2 million recorded in 2020 for the same period.

Online Sports Betting Records the Highest Increase in Online Revenue
The report indicated that online sports betting revenue showed the highest increase to settle on €69.5m, representing a 101.5% increase. This increased revenue is a direct representation of how online gambling activity increased during the pandemic. In fact, the amount of money spent on online sports wagering increased sharply to hit €423.8m from €149.2m, representing a whopping 184.1% increase.
Football took the lion's share of the sports betting revenue, accounting for 81.3% in Q1. Basketball came in a distant second, contributing 9.2% while tennis contributed a mere 5.6%.
When it comes to online casino gambling, revenue from this sector also increased albeit merely. The sector reported €58.8m in revenue, representing a 64.3% year-over-year increase. This was due to increased online gambling activity that saw the amount of money spent on wagers by customers increase to €1.61bn to represent a 65.1% increase. This is the first time Portugal passed the €1.0bn mark.
Online slots continued to show their popularity among online punters, contributing 72.9% of the online casino wagers for Q1. Roulette came in at a distant second contributing 12.3% while blackjack closed the top three spots with 6.4%.
According to the Portuguese gambling regulator, over 329,000 players created new online gambling accounts in Q1. This represented over twice the amount for the same period in 2020. On the other hand, over 86,000 players self-excluded by the end of this quarter. This was higher than the 52,100 players that took the same route in 2020.
Retail Gambling Takes Massive Hit in Latest Q1 Report
When it comes to retail gambling, this market took the biggest hit as revenue took a nosedive to settle at only €6.0m from €62.0m in Q1 of 2020. This was a 90.3% decline but understandable due to the effects of the COVID-19 pandemic that saw the government implement lockdowns among other movement restrictions. January contributed nearly all the retail revenue for Q1 2021.
Revenue from gaming machines also took a serious hit, going down to €5.2m, a 91.6% decline. Other land-based gambling aspects raked in a mere €812,750, representing a 92.6% drop. Baccarat brought in €94,890, blackjack contributed €202,130 while American roulette contributed nearly half of the revenue at €411,140.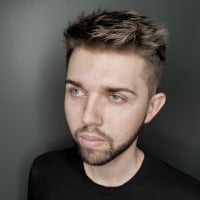 Nerijus Grenda is a prolific contributor to the GoodLuckMate site. With a deep understanding of the online casino industry, gained from his own experience as an avid player, he offers valuable insights on what sets the best casinos apart from the rest. As a writer, Nerijus shares his expertise through expert analysis and thoughtful commentary on various topics related to online gambling, including casino reviews, game guides and industry trends.