Live game developer Evolution has announced an increase in its profit. The developer reported over double its operating revenue and profit for the first half of 2021's financial year. NetEnt's acquisition is a major reason for the increase.
NetEnt's Acquisition a Major Driver for Increased First Half Performance
Evolution's revenue for the first half of 2021 totaled €492.5m. This revenue is for the first six months up to June 30. The revenue represented a 102.3% jump from the same period in 2020.
One of the major reasons for this increased performance is the developer's acquisition of NetEnt last year in December. NetEnt is one of the top game studios in the industry. This acquisition saw the range of Evolution games and services expand. This meant the live game developer's portfolio in the first half of 2021 was bigger compared to the same period in 2020.
Live dealer games contributed the highest amount at €387.4 million in H1. This is a 59.1% increase compared to the previous year. The NetEnt acquisition impacted the revenue from the RNG (random number generator) games. These games contributed €105.2 million in the first half of 2021. Last year Evolution didn't receive any revenue from RNG games.
But operating expenses also jumped to settle at €195.0 million. This showed a 59.8% increase from 2020. The increased revenue also meant the company's earnings before deducting tax, interest, amortization, and depreciation went up. This figure stood at €334.8 million to represent a 130.4% increase.
The company's operating profit skyrocketed to €297.5 million. This represented a 126.6% increase. The figure accounted for financial items worth €3.7 million. Evolution's profit before tax increased by 124.1% year-over-year to close at €293.8 million.
Taxes took away €17.4 million to leave €276.4 million in profit for 2021's first half. The company reported €124.6 million in profits in 2020. But this year's figures jumped 121.8%.

Evolution Looks to be a Global Market Leader
Martin Carlesund spoke on the company's overall ambition to be a global leader in the market. Besides, Evolution's games are already global. The chief executive at Evolution added the company has one aim in mind. To re-shape the online casino market.
The company's second quarter saw its revenue jump to €256.7 million. This was a 100.1% increase with live dealer games contributing €203.7 million. RNG games contributed €53.0 million.
Also in the report was the company's performance based on geographical locations for the three months closing in June. The rest of Europe except for Nordic countries and the UK contributed €104.0 million in revenue.
Asia came in second place with €65.7 million. North America followed €27.2 million. The UK contributed €19.8 million while the Nordics accounted for €16.4 million. Other regions contributed €23.5 million.
Year-over-year expenses shot up by 86.3% to close at €100.8 million. Operating profit increased by 110.1% to close at €155.9 million. Year-over-year EBITDA also recorded a jump of 176.4% to close at €174.7 million.
Profits before tax closed at €153.3 million to represent a 106.6% rise. After-tax profits closed at €144.4 million, a 105.1% increase from last year. Evolution paid €8.7 million.
Evolution Expects Revenue Increase from RNG Games
Carlesund said the company's focus is now on reshaping the RNG blueprint. This was occasioned by the 2% drop in revenue compared to last year's Q2 results. This is despite an increase from Q1 of 2021. He also expressed hope for the year-over-year growth in RNG games.
The chief executive also said the live casino sector saw a 59% growth compared to 2020's Q2. but he was quick to acknowledge the fact that the company can grow even further.
Evolution completed the acquisition of BTG (Big Time Gaming) in Q2. It also signed a partnership deal with Scientific Games.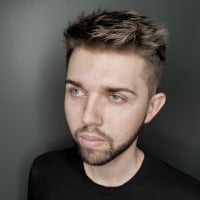 Nerijus Grenda is a prolific contributor to the GoodLuckMate site. With a deep understanding of the online casino industry, gained from his own experience as an avid player, he offers valuable insights on what sets the best casinos apart from the rest. As a writer, Nerijus shares his expertise through expert analysis and thoughtful commentary on various topics related to online gambling, including casino reviews, game guides and industry trends.