UK customers will now have the chance to cash out their Bitcoin. This is after Revolut announced it will enable Bitcoin withdrawals via a Revolut account. Metal customers are set to withdraw up to £1,000 per month.
Revolut to Power Bitcoin Withdrawals in the UK
The London-based fintech company launched Bitcoin withdrawals for UK customers. This will allow users to withdraw funds to their external wallets. Metal customers on Revolut will be allowed to withdraw Bitcoin instead of just storing, selling, or buying them. Metal customers couldn't access the withdrawal feature before these changes.
The fintech put up a post announcing the launch on 29 April 2021. However, the company was quick to pull it down, with a Revolut spokesperson saying that the announcement came sooner than intended. The launch is in beta state and will only be available to UK customers. Furthermore, the beta state will only include Bitcoin but the company intends on adding more digital currencies in the future. This stage is set to last at least 45 days.
The reason for starting with Bitcoin is the currency's volatile nature, especially when it comes to mainstream finances not to mention regulator restrictions. As a result, even fintechs including Revolut are opting to take it slow.
With that in mind, Revolut will allow its customers to withdraw a maximum of £1,000 per month. Moreover, users will only be restricted to a maximum of three addresses. Users will also have to incur a certain fee for every transaction. This fee will be arrived at in GBP and BTC.

Robinhood and PayPal Beaten to the Crypto Launch
Revolut beat its competitors to become the first in its space to allow crypto withdrawals. Robinhood and PayPal were their competitors after being in the race to adopt this service for a few months now.
PayPal, however, joined the bandwagon by allowing cryptocurrency payments to its customers and merchants. This was back in October but it was only available in the United States. It later moved to add more jurisdictions such as the United Kingdom. Having said that, there are certain doubts about how crypto processors including Robinhood and PayPal carry out purchases.
For instance, both processors allow you to purchase an IOU and later turn them into cryptocurrencies. Even so, Revolut doesn't seem to back away as regulations threaten its operations. In contrast, the fintech looks to add more coins to this offer and make it even more attractive for tech-powered consumers.
Revolut boasts over 15 million customers. It also has 500,000 business consumers spread across 35 jurisdictions. These customers contribute a whopping 100m transactions monthly. On top of that, the fintech offers exchange services in-app for 30 currencies.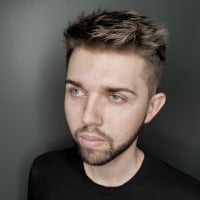 Nerijus Grenda is a prolific contributor to the GoodLuckMate site. With a deep understanding of the online casino industry, gained from his own experience as an avid player, he offers valuable insights on what sets the best casinos apart from the rest. As a writer, Nerijus shares his expertise through expert analysis and thoughtful commentary on various topics related to online gambling, including casino reviews, game guides and industry trends.