Scientific Games becomes the latest game developer to rebrand as it looks to align its interests to better reflect the ever-evolving entertainment and gaming industries. The Las Vegas game developer will now go by the name Light & Wonder as it also seeks to broaden its reorientation in the digital space.
SG Offloads Assets, Posts Impressive Quarterly Results
The company intends to rebrand in the quarter beginning June. But the rebranding news was a surprise announcement as it released its 2021 Q4 results. This rebranding is in line with the company's plans to reorganize its operations as it seeks a direct approach.
With its new face, Scientific Games is set to also change its ticker on the NASDAQ stock to trade as LNW. This is also set to happen in quarter two. Barry Cottle commented on the latest development.
The Light & Wonder CEO and the president said this is a new chapter as the company flips over to a new page in history. Barry also explained what the latest milestone would mean in the grand scheme of things in terms of the company's strategy. This is in addition to how it would affect player bases.
One of the reasons for its name change is to bring out the feelings the developer strives to capture and express in its products. Cottle explained this further by saying the whole process aims at evoking imagination, inspiration, and excitement. Plenty of fun is also featured in the CEO's comments as they look forward to creating these experiences for their players.
Impressive Quarter Four Results
Scientific Games posted positive quarter four results after recording a 21% increase in total revenue. This was about $580 million with its net income positing impressive figures as well to close at $62 million. These figures surpassed the annual results posted by the company over the same period in 2020 when it recorded a $143 million net loss.
The company's gaming revenue closed at $372 million representing a 30% rise. iGaming revenue jumped to $54 million to represent a 15% increase. It's expected there'll be plenty of digital transformation after the rebranding.

The impressive numbers came even as the company decided to divest some of its assets. The company's lottery business was acquired by Brookfield Business Partners last year in October. Scientific Games sold this asset to the private equity company for about $6.05 billion. The lottery business features several solutions such as:
Terminal and instant-produced lottery games

Retail technology and lottery systems

Online lottery market

Sports betting
The company also agreed to offload its sports betting asset OpenBet. Endeavor Group, which is a media agency and global talent holding company acquired the sports division.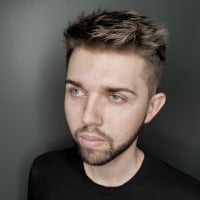 Nerijus Grenda is a prolific contributor to the GoodLuckMate site. With a deep understanding of the online casino industry, gained from his own experience as an avid player, he offers valuable insights on what sets the best casinos apart from the rest. As a writer, Nerijus shares his expertise through expert analysis and thoughtful commentary on various topics related to online gambling, including casino reviews, game guides and industry trends.