Live gaming shows are incredibly thrilling, and Spin a Win by Playtech seems to be the most exciting of all. The famous money wheel game rewarded a total of $600k to lucky players who were there to witness a true sensation. Multiplier after multiplier, it built a massive total payout of $600k! Congratulations to all the winners, and Playtech! It takes knowledge and dedication to create a title as hot as this one. Maybe we should take a look at what happened, so you know what to expect?
Colossal Win in Spin a Win
It was just an ordinary round of Spin a Win when things took an unexpected turn. The popular live casino game saw three x7 multipliers in a row, which is impressive enough. However, after the host spun that wheel, it landed on 10! The multiplier instantly increased to x3,430, and the total payout in the round reached the flabbergasting $600k! The wheel of fortune sure was rewarding for those brave enough to place their bets!
About Spin a Win
Spin a Win is a money wheel game that takes place in a vibrant studio. The entire process is managed by a host that not only keeps you company but also makes sure to clarify any rules and possible options.
The wheel has 53 segments with 51 numbers and 2 multipliers. Usually the lower numbers appear more frequently than high numbers or special fields with multipliers. The basic premise is pretty simple – you bet on the number, and if the wheel stops on it, you are declared a winner.
Every round lasts only about 20 seconds, which makes Spin a Win ideal for those who like to think on their feet. Although the base game is surprisingly simple, different combos, such as in the case we just told you about, make it burst with anticipation. Also, it is possible to place side bets to bet on multipliers. Even so, it is impossible to apply a multiplier on a bet of this kind. As you can see, Spin a Win comes bearing many gifts.
About Playtech
Founded in 1999, Playtech has been providing the casino market with unique games ever since. With 6,400 employees, 170 licenses, and operating in 30 jurisdictions, it is one of the biggest software providers in the world. Besides the immensely popular live casino, the company also offers slot machines, table games, poker platforms, and mobile gaming. One of the main focuses of the brand is responsible and safe gaming. Playtech strives to implement safe gaming tools in every game it makes while keeping up with the high market standards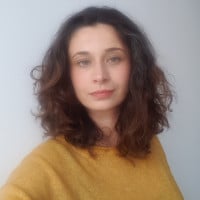 Borina Kopcic Pandur is a skilled and imaginative writer with years of experience in the gambling industry. As a writer for GoodLuckMate, she specializes in crafting detailed and engaging casino reviews that offer a fresh perspective on online gambling. With her unique writing style and profound industry knowledge, she provides readers with expert evaluations and insightful perspectives.