Ladbrokes finds itself in hot water as the Advertising Standards Authority (ASA) bans a recent gambling ad. The ad was proven to be promoting "socially irresponsible gambling behavior." It's not the first time for Ladbrokes, either. Last October, the operator found itself in a similar position, with the ASA deciding in February this year. There clearly needs to be a change in marketing tactics from the well-known betting band with ads more in line with the current guidelines. The authorities will not tolerate any more rule breaches without coming down hard with possible fines. Ladbrokes will also not want to be wasting money on ads that are not getting the intended amount of air time, either.
Tense Betting Situations Not Considered Responsible Gambling
The advertisement in question relates to two separate players who are claimed to be showing signs of betting addiction. The first player in the ad explains how he nods up and down from his Ladbrokes betting app "like a dog on a dashboard." The second player explains how he "bets like a frustrated manager" and "kicks every ball." Both situations described in the ad portray addictive behavior, which is precisely what the ASA is trying to stamp out.
A spokesperson for Ladbrokes was quick to reply once an official complaint had been made. It stood firm in its stance that neither of the situations showed any signs of problem gambling behavior. Other claims made by the gambling operator included that its ad did not suggest that betting on sports is a way to escape money problems. Nor that gambling alone is better than social gambling.

However, the ASA analyzed the advert and concluded there were forms of gambling linked to addictive behavior in the ad. The ASA mentioned that its summary found that mood swings are a telltale sign of addictive gambling. The Ladbrokes ad displayed signs of mood swings that were related directly to the potential of winning an accumulator bet. Ladbrokes obviously thought differently, but the ASA has drawn the line, and the ad has now been removed from circulation.
ASA Continue to Restrict Ads That Target Underage People
The ASA continues forward on its campaign to stop ads like these from reaching the eyes and ears of underage individuals. The group has been largely successful so far, but there will be questions as to why big-name brands are still breaking the guidelines. Especially when Ladbrokes were involved in an almost similar banned ad earlier in the year. The ad in mention was aired late in 2020, but the result was the same. Socially irresponsible gambling behavior was again cited as the main reason behind the ban.
Gambling brands have every right to market their betting services, but they need to do so correctly. Protecting underage individuals from the pitfalls of gambling is a hugely important area. It is reassuring to see the ASA working hard and stamping down on big-name ads that look to be breaking the rules, though. It will be interesting to see how Ladbrokes designs its next ad and whether they look to change up the tactics.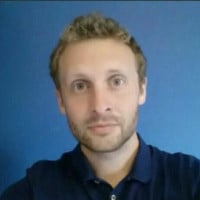 Steven is GoodLuckMate's casino veteran, having started in the industry in 2007! Although he knows everything about online gambling, it's sports betting that is his true passion. Additionally, he's not only our go-to writer for casino reviews, but he's also the one keeping the closest eye on iGaming companies, so he always knows what they are going to do next.