The iGaming industry is as alive as ever, yet we rarely hear about one continent in particular - Africa. This is about to change as one of the most reputable casino software providers, SoftSwiss, has announced its expansion to the African continent. This month, the company finally got a Nigerian license that will allow it to increase its presence on this continent bursting with business opportunities. iGaming licenses in Nigeria are provided by the National Lottery Regulatory Commission, a regulatory body established through the National Lottery Act of 2005. Considering that with 200 million inhabitants, Nigeria is the biggest regulated market in the whole of Africa, SoftSwiss will definitely find a way to get their slice of the gambling cake.
Why Did SoftSwiss Choose Nigeria?
The decision to apply for a Nigerian license first is no surprise to those who know a thing or two about the African iGaming scene. Nigeria is not the biggest country on the continent, but it does have a pretty concise regulatory framework regarding all gambling products. Companies also have to fill out an online form and choose among five gaming categories, depending on the services they offer: core lottery, sports betting, consumer sales promo, mobile lottery, and scratch cards/interactive games.
The Giant of Africa is also the fastest-growing gambling market, and one of the countries where connection to the internet is becoming increasingly available each day. In 2019, 42% of all citizens had access to the internet which is impressive, especially when compared to Ethiopia (18.6%) or Niger (5%). Some statistics state that by March 2020, this number grew to more than 60%. No wonder SoftSwiss recognized the potential!
Founder of SoftSwiss, Ivan Montik, described the expansion as an "exceptional turning point" for the company which will now be present on a whole new continent that is not only great in terms of territory but also in growth.

New Star - African iGaming Market
Unfortunately, the African continent is still considered underdeveloped, especially when compared to Asia or Europe, but this stereotype will soon become a thing of the past. Africa is one of the most coveted markets for many industries, not just online casinos and bookies. Thanks to the young population, the rise of the number of mobile users (especially smartphones), local mobile payments, and developing infrastructure, online casinos are very popular and blooming.
Also, local regulators have taken their job more seriously than many others, and showcase a great understanding of the importance of consumer protection, as well as prevention of money laundering, terrorist financing, and preventing organized crime in the gambling industry. Due to specific local circumstances that often include economical instability, wars, and even military coups, they have managed to find a way to provide a safe business and gaming environment at all times. Instead of simply copying from each other, they are more prone to creating their legislation from scrap, so it serves the citizens of their jurisdiction.
The biggest gambling market in Africa is South Africa which is not surprising. In this country, the total gambling revenue grew from R20,854 million to an astonishing R33,505 in 2020. Let's not forget Seychelles and the Cote D'Ivoire, where gambling takes place at luxurious casino resorts, while the majority of online casinos, in which players want to bet from the comfort of their home, operate under Nigerian and Ugandan licenses.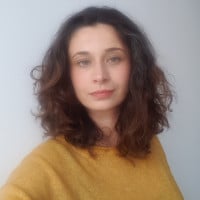 Borina Kopcic Pandur is a skilled and imaginative writer with years of experience in the gambling industry. As a writer for GoodLuckMate, she specializes in crafting detailed and engaging casino reviews that offer a fresh perspective on online gambling. With her unique writing style and profound industry knowledge, she provides readers with expert evaluations and insightful perspectives.